Intruder alarms in Brighton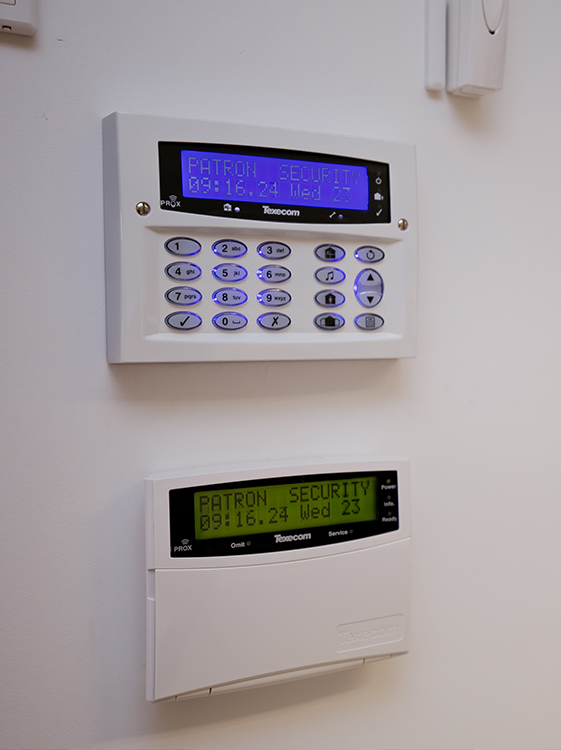 We're not just another alarm company, as one of the best intruder alarm and security system installers in Brighton, we are proud to say that we have one of the highest records of success in the area.
We offer high-quality support to you from the very start of your project to ensure that your needs will are fully met. With our wide range of smart options available, it's easy to find one suitable for you – whether a large property or a small business.
Contact us for a chat to see what we can do for you on 01233 334135 or email enquiries@patronltd.co.uk.
Burglar alarms in Brighton
Intruder alarms and security systems are a common choice for homeowners. But which type is best? Wired or wireless, the decision ultimately comes down to your preference. Wireless systems have transmitters built in that allow you to securely connect with property no matter where you stay during the week (or day). If it's peace of mind before bedtime, wired will be perfect!
Other options that may be suitable for you include audible only alarms, auto dialing alarm systems, or monitored systems that alert a central monitoring station in the event of an emergency without any disturbance at all from you.
When it comes to finding the perfect control panel for your system, we know what you need. That's why we offer free consultations and will go over all of our available options with you before making a decision together.
Commercial intruder alarms in Brighton
Get in touch today and let us help you with your business or commercial property security needs. We will work closely with your in house team to discuss potential options for a tailored solution that fits the individual need of each customer and building, whether it's installation or ongoing management services. Reviews from our customers show how much we value what is important to them – take a look at our testimonials.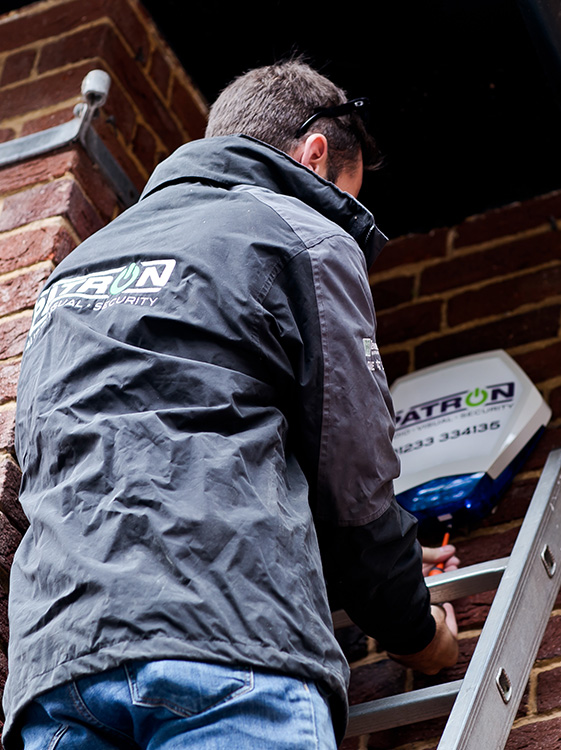 Get your intruder alarm quote
Contact Patron – fill in our form and a member of our team will contact you within 24
working hours to discuss intruder alarms in more detail.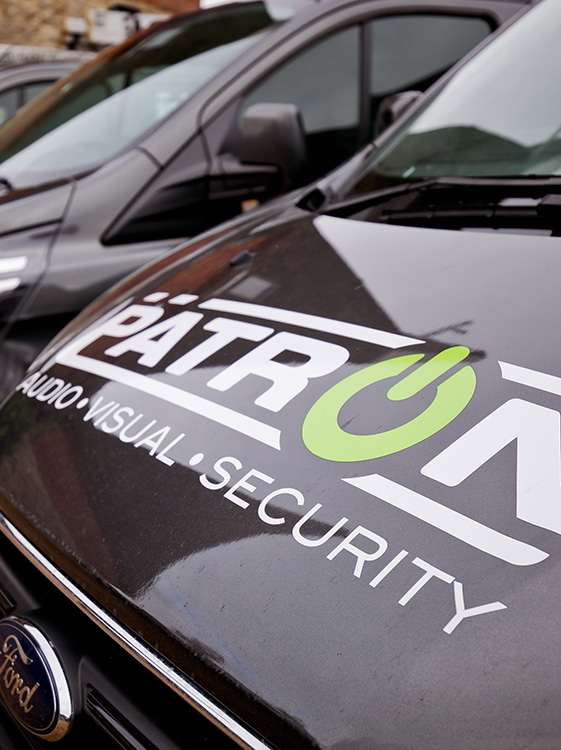 Why choose us for your intruder alarms
We know that every property is different, so we need to create a unique security system just for you. Our team of experts are available on-site and in the office Monday to Friday 9am to 5pm, to offer advice tailored specifically just for your home or business space. You'll be able to customise an automation plan with see live demonstrations from some of our products. Our friendly staff members can then answer any questions about customising products exclusively designed with your needs in mind!
Don't let your property or business be unprotected. With our SSAIB approved security systems, you'll get the best service possible and competitive prices! We offer a call out response time of just four hours if we're outside regular working hours so that nothing is left unguarded for even one moment when it needs us most.
We know it's hard to find the right security company. But that's why we're here for you! We are a team of SSAIB approved experts in intruder alarms, so we can help your business or home get the security cover it needs at competitive prices!
Get your intruder alarm quote
Where in Kent have we installed intruder alarms
Contact Patron
If you want expert intruder alarm installation and maintenance, contact Patron.
We'll be happy to answer your questions and set up a free initial meeting.
Call 01233 334135 or email enquiries@patronltd.co.uk.