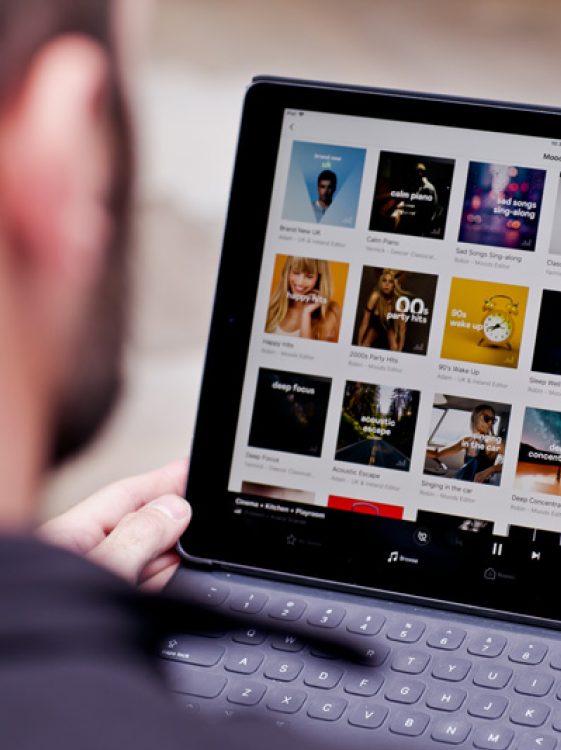 We are experts in the design, installation and maintenance of custom home cinemas that will perfectly suit your requirements. We provide the very best audio visual systems, creating a fully immersive cinema experience in the comfort of your own home. Seating, temperature controls, acoustics, and anything else you need – it's all taken care of when you choose Patron.
We can design your cinema and install it for you, or work with your builders if you're having a new room or extension built. Our designers and engineers offer bespoke options tailored to meet your needs.
Want to discuss your perfect home cinema system? Contact us – call 01233 334135 or email enquiries@patronltd.co.uk.
We offer a full design service for your home cinema system. This will begin with a detailed consultation, where we'll listen to you and ensure we understand your requirements, so we can determine the best system to suit your budget and needs. We can design systems of all sizes, ranging from a simple television and audio system for a living room, to a dedicated cinema room with lighting, projectors, acoustic treatments and seating.
We'll find the interface, hardware and products to suit your requirements, as well as styling your space accordingly. Our designers can take your measurements and produce 3D visuals to scale, using virtual reality to let you see how your space will look. This gives you incredibly realistic insight into your future cinema room, so you can make sure it suits you down to the ground – you'll feel like you're already sitting in there. We provide full supporting documentation too, so you can see photo-quality renders.
Get in touch
Contact Patron – fill in our form and a member of our team will contact you within
24 working hours to discuss home cinema options in more detail.
Home cinema installation
Patron work with a wide range of leading brands, allowing us to install the highest quality equipment for the home cinema of your dreams.
We can provide:
Structured cabling
Static or motorised screens
Surround sound
Projectors
Acoustic treatments
Temperature control systems
Seating areas
Lighting
All of these can be calibrated to meet your requirements.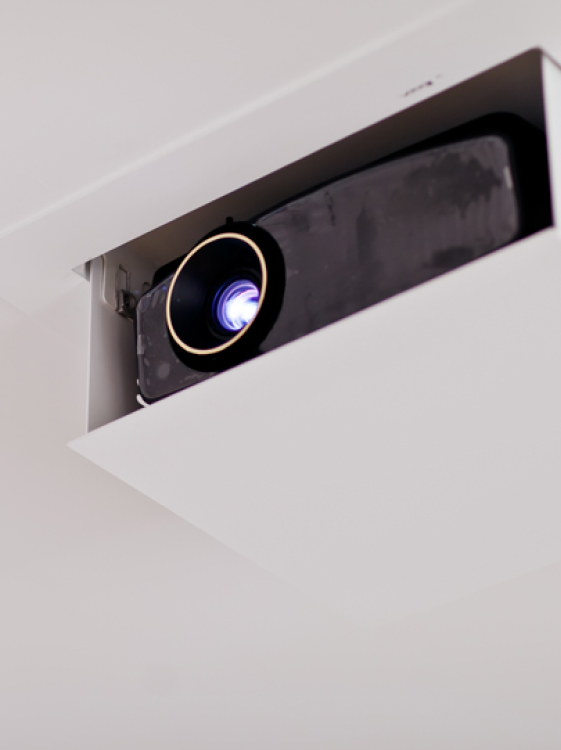 Maintenance
All products come with a three-year guarantee, and we can offer maintenance packages too. If you choose annual maintenance, we will guarantee your whole system for the three-year period, including workmanship, firmware, software, and everything else. We can complete most firmware and software updates remotely without the need for a site visit.
When we install a new home cinema, our engineers will pay you a courtesy visit after a few months. They can complete any tweaks needed and make sure your system is working perfectly.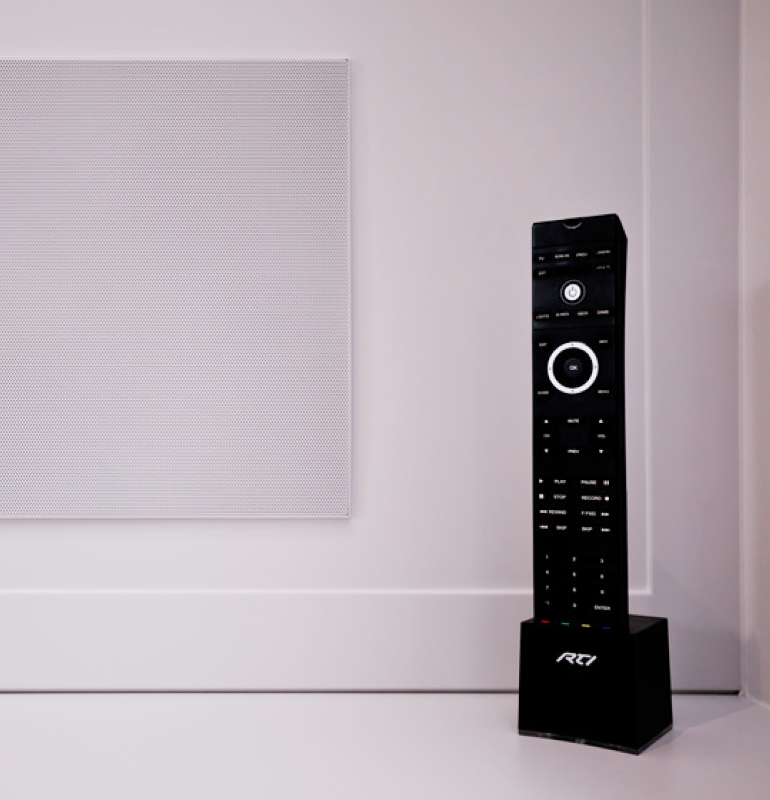 Automation
for your cinema
We're experts in automation and can design a home cinema with one single point of control. This could be a remote control, an app, a wall-mounted controller, or all three working in sync together – whichever suits you best.
We can automate existing systems or install an automated home cinema from scratch. We can also link AV technology to other smart home systems for ease of use throughout the property.
Customised scenes can be set to store your favourite settings and activate them at the click of a button. For example, you might have a 'home cinema scene' which could:
Control your television or projector
Control heating or air conditioning
Draw the blinds
Dim or turn up the lights
Switch on audio
Adjust your seating position
All you'll need to do is sit back, relax and enjoy the film.
CEDIA certified
Patron Security Ltd is certified by CEDIA, the international trade organisation for companies who design, manufacture and install technology for the home. In order to join and gain certification, we've had to comply with the CEDIA code of ethics, demonstrating our:
Quality of service
Responsiveness
Responsible business practices
Proper legal and ethical conduct
Overall excellence
You can choose Patron with confidence.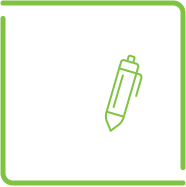 Work with our attentive designers and see your home cinema visualised before it's installed.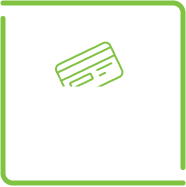 We'll work to your budget, offering anything from standalone TV systems to dedicated cinema rooms.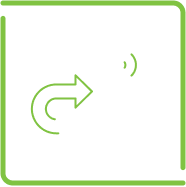 We're experts in automation and offer simple, interlinked solutions. You can have one single point of control.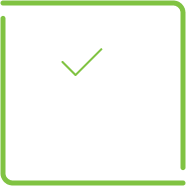 We can bring in contractors of our own or we can work with your builders or recommended suppliers.
What else can we do for you?
Explore the full range of services offered by Patron.
Contact Patron
If you're dreaming of the full cinema experience from the comfort of your living room, contact Patron.
We'll be happy to answer your questions and set up a free initial meeting.
Call 01233 334135 or email enquiries@patronltd.co.uk.