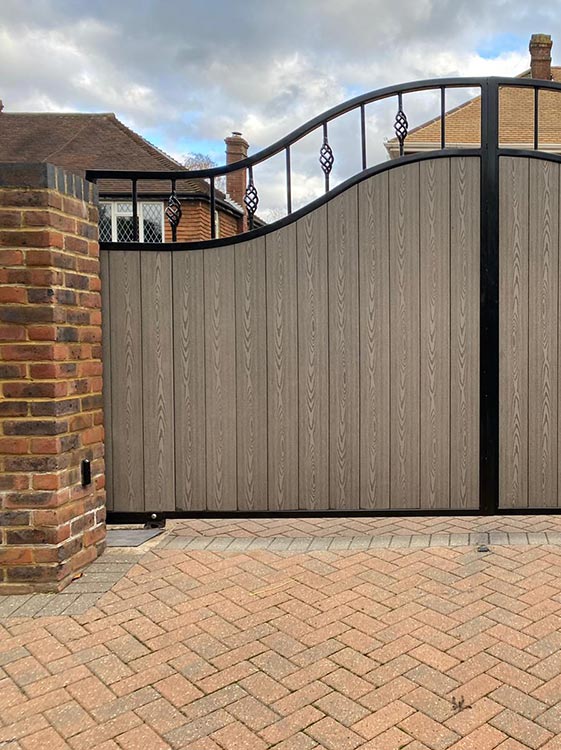 We manufacture, supply and install electric gates for homes and businesses, improving security and enhancing kerb appeal. Our automatic gates can be made to order to achieve the perfect fit, and a number of different styles and materials are available. Your chosen gates will suit you down to the ground.
We can also automate most existing gates. We take the time to discuss your needs, so we can then let you know the options that are available within your budget, using our 13+ years' experience to guide you. Call 01233 334135 or email enquiries@patronltd.co.uk to talk to the team.
Your electric gate options
Buying electric gates is tricky. How do you know what size you need? What about access? And how will you be able to install them? We design, supply and install electric gate systems for customers every day, so we'll work with you to ensure you make the right decision for your property.
If you'd like to see how your gates will look, we can show you with image editing technology, using photographs of your actual property. You can pick from sliding, bi-folding, swing and cantilever gates made from many different materials, including:
Hardwood or softwood
Metal structured with wooden exterior
Aluminium
Steel
Metal-framed gates with composite cladding
There are various finishes you can select – our ever-popular composite cladding gates come in seven different finishes, including a beautiful woodgrain effect.
We supply high-quality, CE-approved gates that can be made to order for the perfect fit. All our new gate installations conform to Gate Safe standards.
See our gate gallery
Take a look at our electric gate gallery to help you choose the right option for your home or business.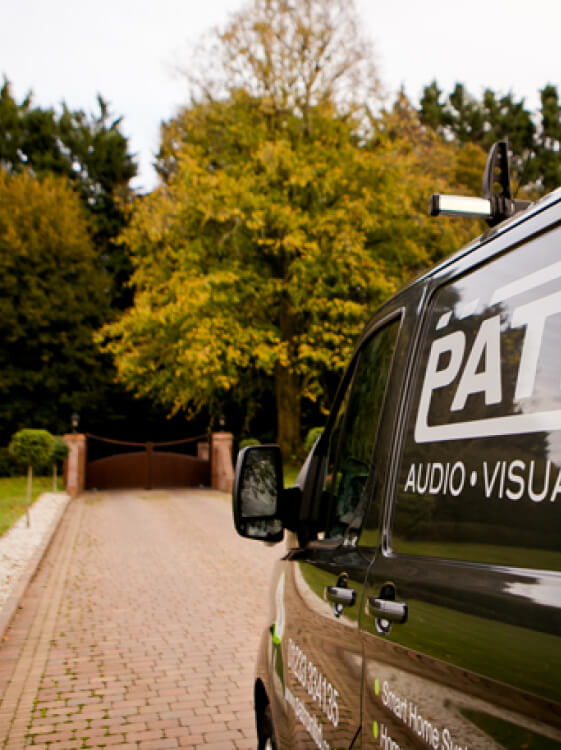 Our brands
We regularly work with gate systems from the following brands:










We can manufacture and install new gates, or automate existing ones from various brands.
Get in touch
Contact Patron – fill in our form and a member of our team will contact you within 24
working hours to discuss electric gates in more detail.
Why choose us for your
electric gate installation?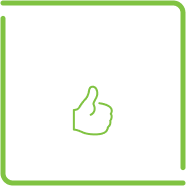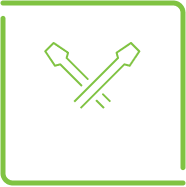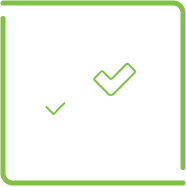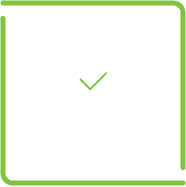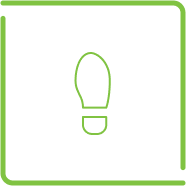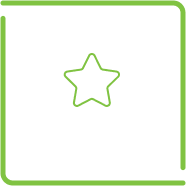 What else can we do for you?
Explore the full range of services offered by Patron.
Contact Patron
If you want highly secure, aesthetically pleasing electric gates for your property, contact Patron.
We'll be happy to answer your questions and set up a free initial meeting.
Call 01233 334135 or email enquiries@patronltd.co.uk.