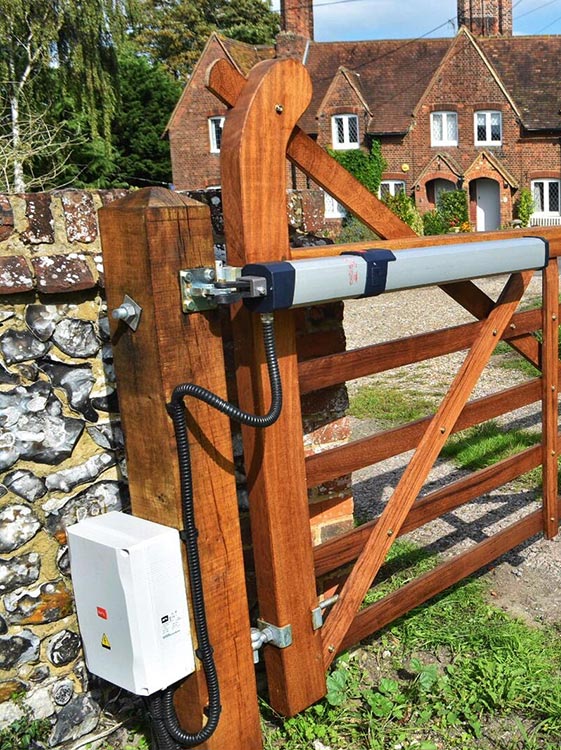 Finding the right electric gates for your Thanet home can be a difficult process, especially if you don't know what to look for or where to start. Most people have never had to buy an electric gate before and are unsure about what they need or whether it will suit their property.
We understand that buying an automatic gate is a big decision – one which needs careful research and consideration. Our expert team take time to discuss your requirements with you so we can find the perfect solution for your situation. You'll get exactly what you need at a price that suits your budget, so there's no worry about overspending on features which aren't useful or necessary in your case.
If you're looking for high quality electric gates in Thanet, then our gates offer everything you could want from an automated gate company. From simple gates through to fully automated systems, we've got something that will work well with any home in Thanet.
Call 01233 334135 or email enquiries@patronltd.co.uk
Automated gates in Thanet
We all appreciate that security is important, but it can be hard to find the right gate automation company who can meet your security requirements.
You need a professional gate company who will take the time to understand your needs and recommend the best gates for you. With us, our team of experts will take the time to understand your needs before recommending the best automated gates within your budget.
Our electric gates in Thanet are designed for convenience as well as security so that they're easy to use while keeping out unwanted guests at night or when you're away from home on holiday or business trips. When we install automated gates for clients in Thanet, we always take care of everything from start to finish including design and installation so that there's no hassle involved whatsoever.
Options for controlling your automated gates include:
Vehicle detection
Number plate recognition
Smartphone or app control
Key fob entry
Keypad entry
Timed openings
Electric gate repairs in Thanet
When you're looking for an electric gate repair company in Thanet, it can be hard to know where to turn – if you have an electric gate that needs repairing then you want a repair company who will get the job done right and make sure your gate is safe and reliable.
The good news is that we've been in the business since 2010 and have a great reputation with our Thanet customers. We also offer a 100% satisfaction guarantee so give us a call today, we are sure you won't regret giving us a try.
Our gate technicians are prompt, knowledgeable, and insured for your peace of mind. Contact us today for all your electric gate repair needs.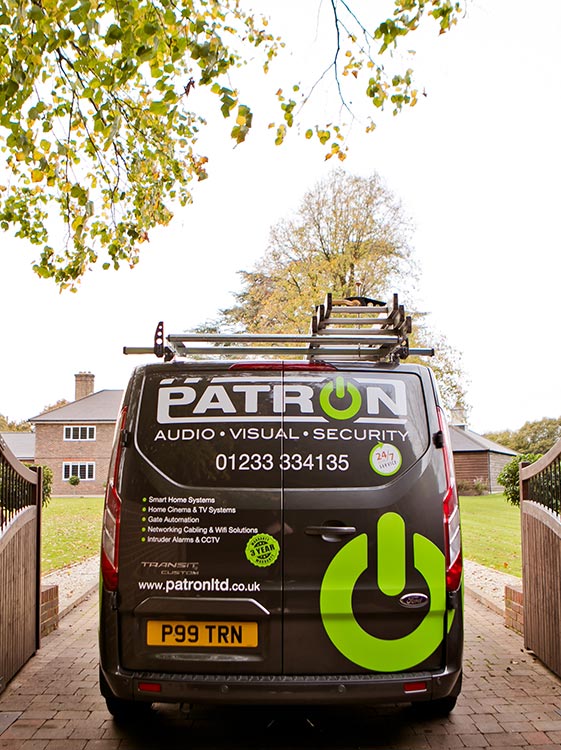 Get your electric gate quote
Contact Patron – fill in our form and a member of our team will contact you within 24
working hours to discuss automatic gates in more detail.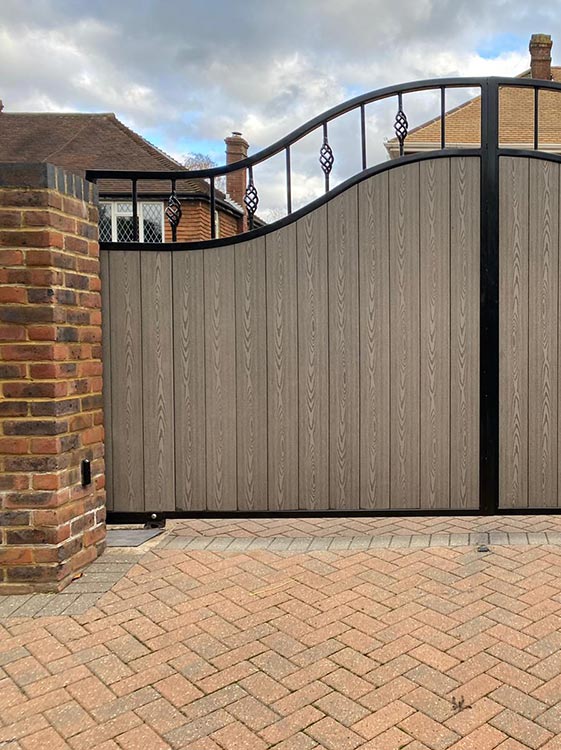 Why choose us for your electric gates
If you are looking for an electric gate installation, we have what your need. Patron Security offers expert advice on automated gates and all of the different options that come with them! Regardless if you want to upgrade or replace an existing gate system, our highly trained professionals will be able to provide accurate recommendations based off their extensive knowledge base and experience. We offer detailed site surveys so we can get personalised feedback from potential customers which allows us to give you the perfect quotes. All this without ever pressuring anyone into committing; it is important that every customer understands how they fit within our company's services before deciding anything at all.
Where in Thanet and the surrounding areas have we installed automated gates
Contact Patron
If you'd like convenient, highly secure automated gates for your property, contact Patron. We'll be happy to answer your questions and set up a free initial meeting. Call 01233 334135 or email enquiries@patronltd.co.uk.