Electric gates in Canterbury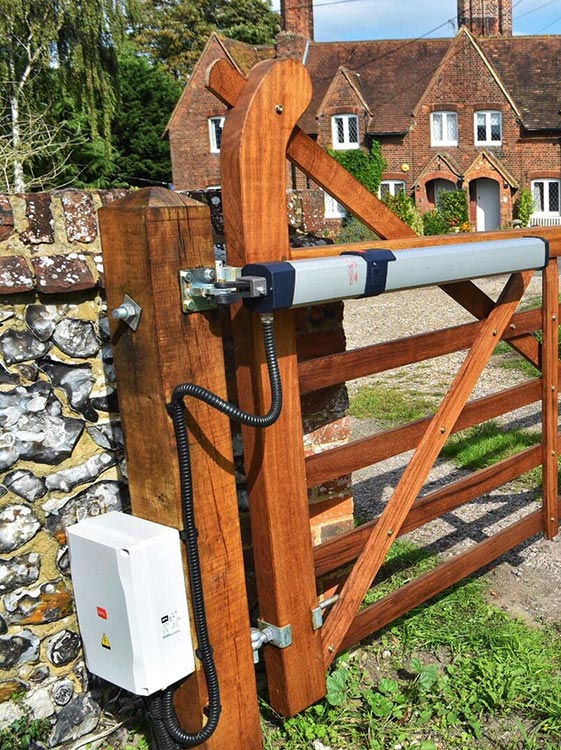 We are a family run business that manufactures, supplies, installs-electric gates on behalf of homeowners or offices in Canterbury who are looking to add security features around the perimeter of their property.
Our electric gate prices are competitively priced with other companies in the Canterbury area but we offer more than just an attractive price- we also provide excellent customer service from start to finish. To make sure you get exactly what you need, our experts take their time day to discuss and understand your needs so that they can then let you know all the options available within your budget.
Call 01233 334135 or email enquiries@patronltd.co.uk
Automated gates in Canterbury
The safety of your home starts with the quality of it's gates, that's where we come into play. Our experienced, knowledgeable team will figure out the best gate automation solution for you. As Canterbury's premier gates installers, we can install a new automated gate or retrofit to your existing gates,
If you want to make sure your property is secure, then turn to Patron Security. With our gate automation services, we will always have an eye on the security of your home or business.
Options for controlling your automated gates include:
Vehicle detection
Number plate recognition
Smartphone or app control
Key fob entry
Keypad entry
Timed openings
Electric gate repairs in Canterbury
Don't let your gate experience any more breakdowns than it needs to. Whether you're experiencing a fault with the motor, keypad or sensor we have an expert on hand who can help diagnose and fix these common problems. We also offer emergency call outs if needed so that your electric gate is always in tip-top shape for when friends come over or family visits.
We know what you need for your gate. Whether it's a new, one-time installation or more frequent service like replacement parts and routine inspections of all the components that allow you to pass through with ease – we've got the plan that fits your needs. We offer flexible yearly plans as well monthly payment options so whether time is money or if convenience matters most, then call us today.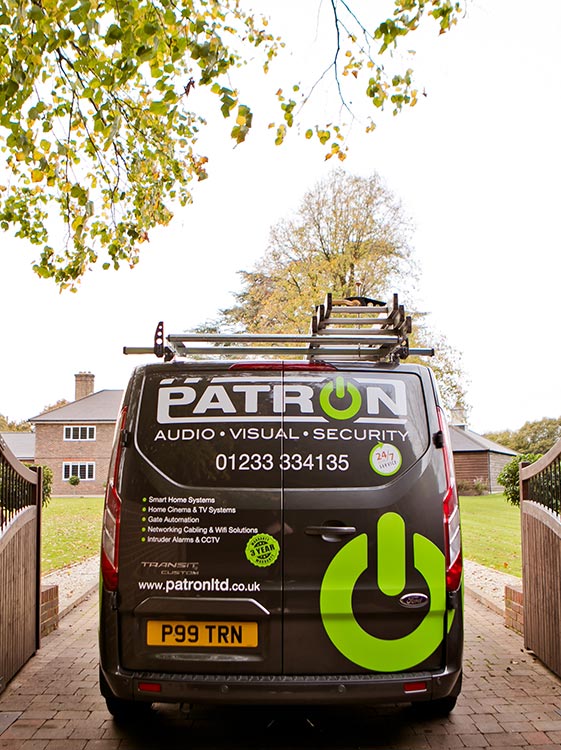 Get your electric gate quote
Contact Patron – fill in our form and a member of our team will contact you within 24
working hours to discuss automatic gates in more detail.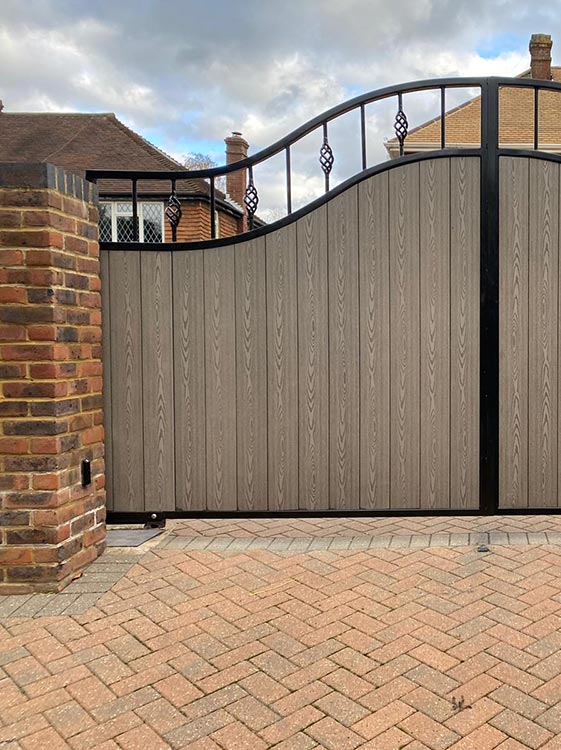 Why choose us for your electric gates
At Patron Security in Canterbury we understand that choosing the right company for your automated gate installation can be a daunting and stressful decision. That's why our experienced team is here to make it easier, offering individualised services designed around what you need – not just one size fits all! Whether you want an affordable solution or expert advice on more complex matters like security systems, call us today.
Visiting our office gives you a chance to meet some of the team members who will be installing your gates.
 Our team will work closely with you in designing your automated gates so they are tailored exactly to what you need.
Where in Canterbury and the surrounding areas have we installed automated gates
Contact Patron
If you'd like convenient, highly secure automated gates for your property, contact Patron. We'll be happy to answer your questions and set up a free initial meeting. Call 01233 334135 or email enquiries@patronltd.co.uk.