Electric gates in Tunbridge Wells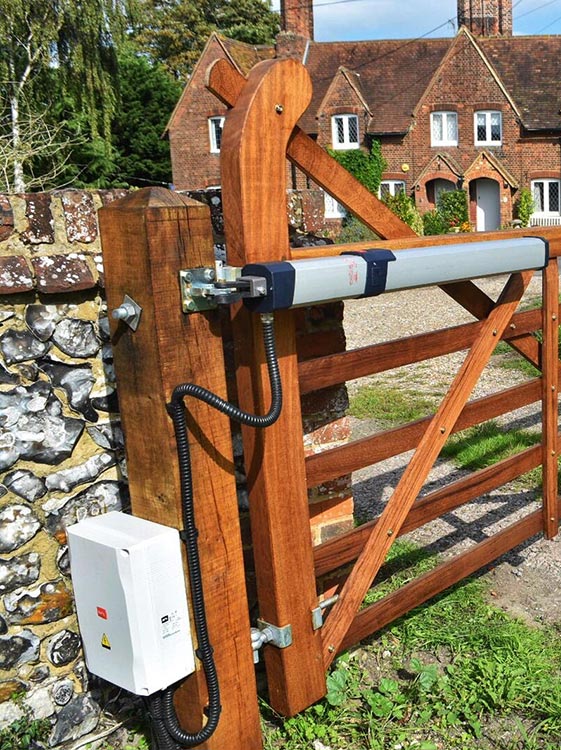 If you're looking for a professional electric gate company in Tunbridge Wells, then look no further than us. We have years of experience and can offer you the best advice on gate automation.
We appreciate that it's important to find a reputable gate company who can give you accurate quotes and stand by their workmanship so that your home or business remains safe at all times.
With our wealth of knowledge about electric gates, we'll be able to advise you on whether an automated gate would suit your needs. Should you choose us as your gate company, we'll install it with precision and care – just ask any of our previous customers. You can trust us because we have been installing electric gates in Tunbridge Wells since 2010.
Call 01233 334135 or email enquiries@patronltd.co.uk
Automated gates in Tunbridge Wells
We've been installing gates in the Tunbridge Wells area since 2010, so we know what it takes to make them secure and convenient. Whether you need a new gate or want to automate an existing one, our experts will take care of everything for you- from picking out materials that match your needs best, creating custom designs when necessary, all the way through installation with minimal disruption. We're proud of being able to offer accurate quotes quickly too.
We've been installing gates and automating them since 2010. We know what it takes to make them secure, convenient, easy for you to use – all the things that matter in your perfect gate automation installation. We can tailor a new or existing gate just as we would any other piece of technology so they're compatible with all systems that are already in place on your property.
Options for controlling your automated gates include:
Vehicle detection
Number plate recognition
Smartphone or app control
Key fob entry
Keypad entry
Timed openings
Electric gate repairs in Tunbridge Wells
Patron Security, Tunbridge Wells gate repair specialists with over 10 years of experience are here to help you! Our electric gate experts know gates, and we'll gladly fix any issues that may come up. From preventive maintenance visits in order to avoid future repairs or emergency callouts, our Tunbridge Wells customers have been thrilled by the fact they've saved money on costly fixes while also getting peace of mind as a result.
Since 2010, we've been providing electric gate repair services to Tunbridge Wells customers. Whether you need a small replacement part or your whole system needs fixing, our gate technicians will be happy to help diagnose and address any issues that may come with it. You won't regret giving us a try if your gate has recently broken down – please do get in touch.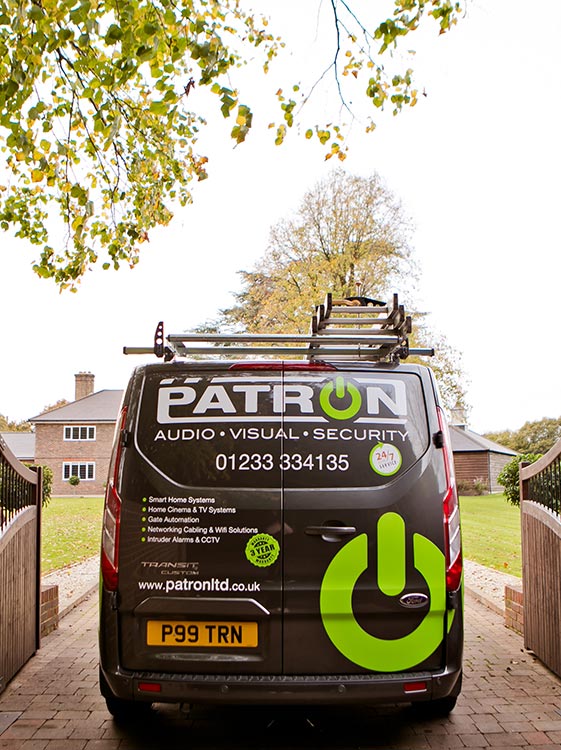 Get your electric gate quote
Contact Patron – fill in our form and a member of our team will contact you within 24
working hours to discuss automatic gates in more detail.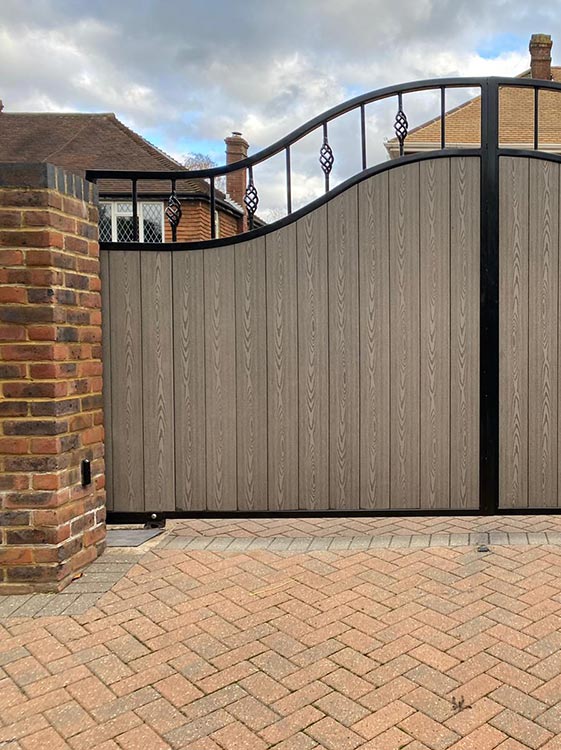 Why choose us for your electric gates
Patron Security is here to help! We know that choosing the right company for your installation can be a difficult process. That's why we provide expert advice on all of our customer's needs, tailor services around what YOU need not just one-size fits all; and most importantly, offer competitive pricing so you get the best value possible. With free no obligation site surveys giving us an opportunity to really understand your electric gate needs- and with written quotes offered without any pressure whatsoever–we are confident Patron Security will have exactly what you're looking for.
Where in Tunbridge Wells and the surrounding areas have we installed automated gates
Contact Patron
If you'd like convenient, highly secure automated gates for your property, contact Patron. We'll be happy to answer your questions and set up a free initial meeting. Call 01233 334135 or email enquiries@patronltd.co.uk.