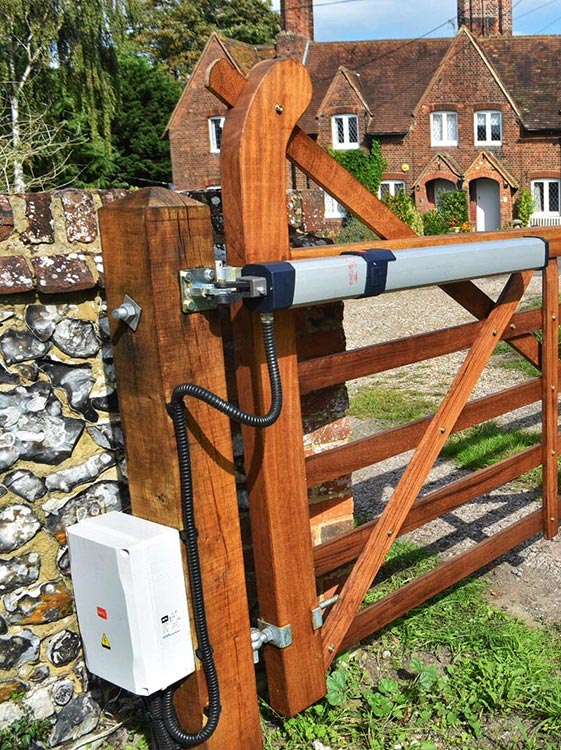 Homeowners in Dover are always looking for ways to improve their property, and many of them decide that installing electric gates is the way forward.
If you're interested in upgrading your home with new electric gates, it's important to get the right advice from an experienced company. Our team has been working on automated gate installations in Dover since 2010 and we know exactly what works best. We can help you choose a design that complements the rest of your home, as well as provide expert installation services and first class customer service.
There are lots of benefits to choosing our automatic gate service including great value prices, high-quality products and excellent customer care throughout the process. We'll make sure that everything runs smoothly from start to finish so that you can enjoy your new gates without any hassle or stress.
Call 01233 334135 or email enquiries@patronltd.co.uk
Security is a big concern for homeowners, and it's important to find the right solution when looking for automated gates in Dover.
Many people think about installing electric gates because they want to feel safer in their homes. But it can be hard to know where to start and whether this type of security system will provide enough protection.
Patron Security has years of experience installing electric gates across Dover, so you'll get a great service at an affordable price. With our help, you'll have peace of mind that your property is protected from intruders 24/7. We're also able to connect your electric gate with other smart technology systems such as CCTV cameras or lighting systems for complete control over access.
Options for controlling your automated gates include:
Vehicle detection
Number plate recognition
Smartphone or app control
Key fob entry
Keypad entry
Timed openings
Electric gate repairs in Dover
Do you need a professional electric gate repair company?
We're believe that we are the best electric gate repair company in Dover. Our team of experts will be happy to help diagnose and address any issues you're experiencing with your gate so it can continue operating safely and reliably. You won't regret giving us a try.
Give us a call today for all your gate maintenance needs, we'll be happy to help!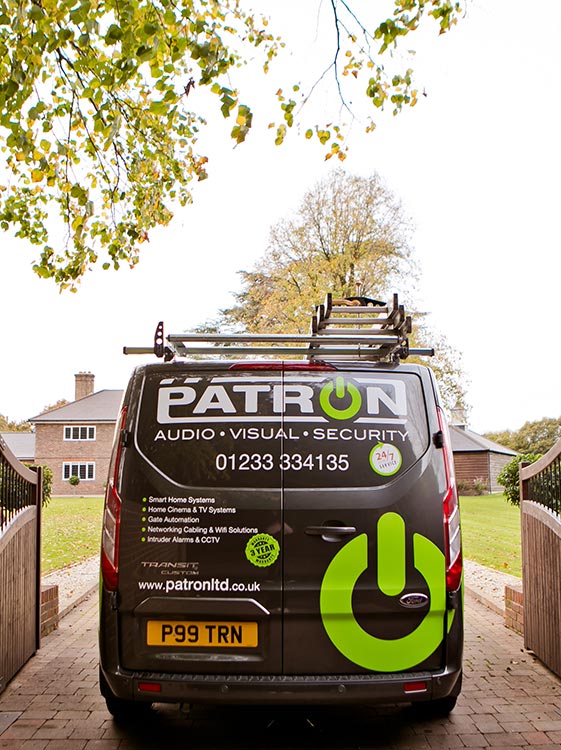 Get your electric gate quote
Contact Patron – fill in our form and a member of our team will contact you within 24
working hours to discuss automatic gates in more detail.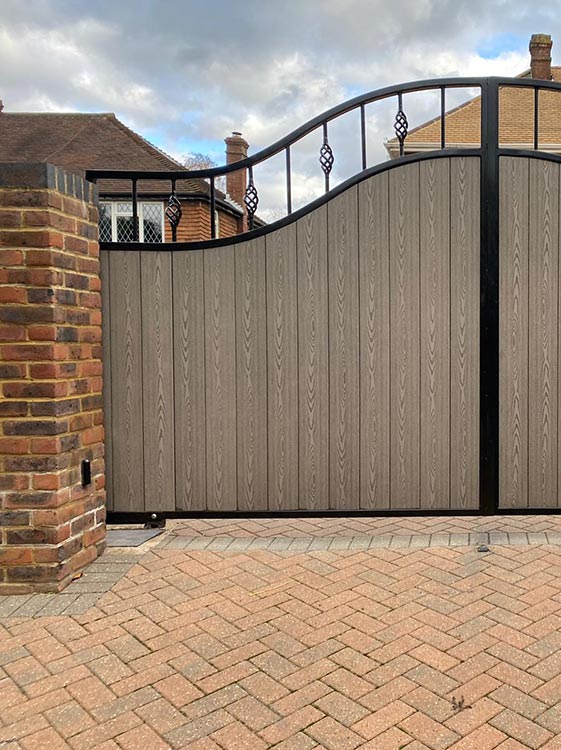 Why choose us for your electric gates
Choosing the right company for your electric gate installation is a big decision, and we really want to be the gate company you pick. At Patron Security, our experts will provide expert advice tailored just around what YOU need – not one size fits all – alongside competitive pricing so that you get best value. A free no obligation site survey gives us an opportunity to truly learn about your automated gates needs while providing a no-pressure quotation for you to digest at your leisure.
Where in Dover and the surrounding areas have we installed automated gates
Contact Patron
If you'd like convenient, highly secure automated gates for your property, contact Patron. We'll be happy to answer your questions and set up a free initial meeting. Call 01233 334135 or email enquiries@patronltd.co.uk.