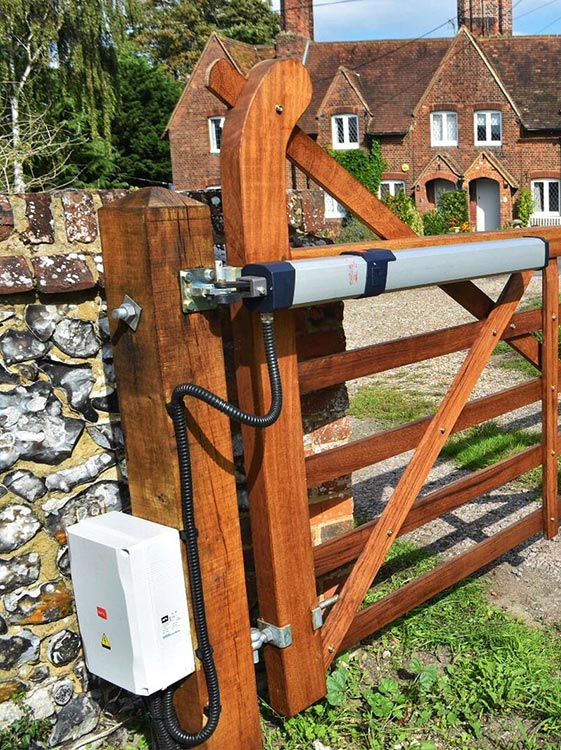 We manufacture, supply and install electric gates for homes and businesses in Kent. Our automated gates can be made to order to achieve the perfect fit, and a number of different styles and materials are available. Your chosen gates will suit you and your Kent home down to the ground.
You'll find that our prices are competitively priced with other companies in the area but we offer more than just an attractive price tag – we also provide excellent customer service from start to finish. To make sure you get exactly what you need, we take time out to discuss your needs so that we can then let you know the options that are available within your budget using our decades of experience to guide us.
Call 01233 334135 or email enquiries@patronltd.co.uk
We've been installing gates in the Kent area since 2010, so we know what it takes to make them secure and convenient. Whether you need a new gate or want to automate an existing one, we can tailor it to suit your requirements, making sure that they're easy to use and highly secure.
You won't have any worries about security when you choose Patron Security as your gate automation company! Our team of experts will take the time to understand your needs before recommending the best options within your budget. And if you link up with other smart technology systems like CCTV cameras or alarm systems, our gates will be even more effective at keeping intruders out of your property.
Options for controlling your automated gates include:
Vehicle detection
Number plate recognition
Smartphone or app control
Key fob entry
Keypad entry
Timed openings
Electric gate repairs in Kent
We've been in the electric gate business for over a decade and we know gates. Our Kent customers often take a proactive approach to maintenance, which minimises the need for repairs and saves money. It also avoids the hassle of emergency callouts.
If your gate is broken, don't hesitate to give us a call! We'll be happy to help diagnose and address any issues you're experiencing with your gate so it can continue operating safely and reliably. You won't regret giving us a try!
We want to be your gate maintenance company, and we've got the plan for you.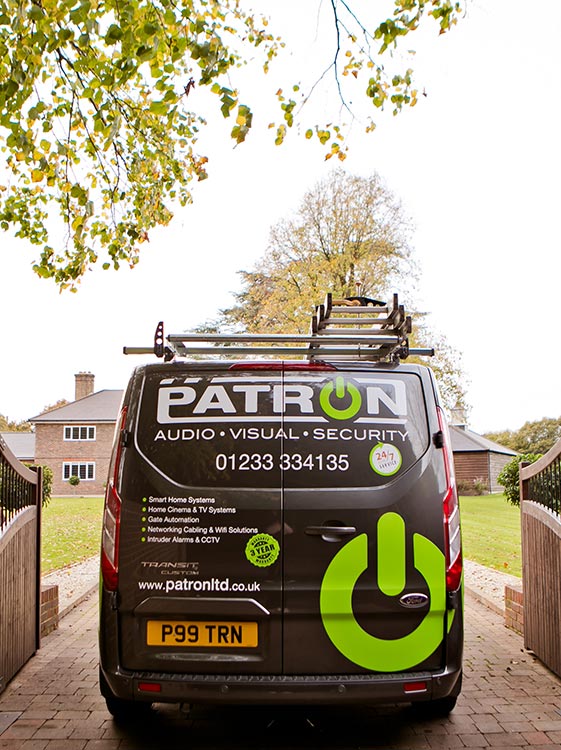 Get your electric gate quote
Contact Patron – fill in our form and a member of our team will contact you within 24
working hours to discuss automatic gates in more detail.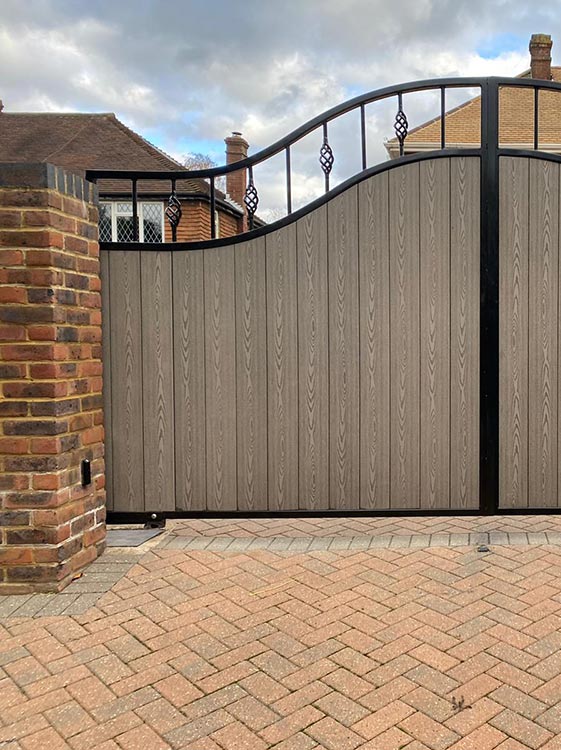 Why choose us for your electric gates
Your Kent gate installation is a big decision, and choosing the right company for this isn't easy. We're here to make it easier! At Patron Security in Kent we offer you expert advice on all your automated gates needs, tailored services that are designed around what YOU need – not just one size fits all; and most importantly of course, competitive prices ensured by our efficient management team
Visiting our office gives us a chance to get up close and personal with your electric gate needs, as well as give you the opportunity to meet some of our team members who will be installing and maintaining those gates for years to come.
Ever considered the power of an electric gate? Our team will work with you to design your gates so they are tailored to your exact needs. When installation is complete, we guarantee that quality and personalisation show!
Where in Kent and the surrounding areas have we installed automated gates
Contact Patron
If you'd like convenient, highly secure automated gates for your property, contact Patron. We'll be happy to answer your questions and set up a free initial meeting. Call 01233 334135 or email enquiries@patronltd.co.uk.