Electric gates in Crawley
We provide Crawley residents with electric gates to suit any home and match the style of your choosing. With a number of advanced options, you're sure to find something you love.
We're proud to offer the best prices for electric gates in Crawley, but that's not all – our electric gate technicians are friendly and knowledgeable. We'll make sure you get exactly what you need before your project begins with a consultation so we can guide you toward options within your budget using our decades worth of experience.
Call 01233 334135 or email enquiries@patronltd.co.uk
Automated gates in Crawley
We've been installing gates in the Crawley area since 2010, so you can trust that we know what it takes to make them secure and convenient. Whether you want a new gate or need us to automate an existing one for your convenience, our team of professionals will do all they can to ensure these needs are met with ease while still remaining high on security measures.
With Patron Security you will never have to worry about your property's safety. An expert eye is always watching out for any dangers that may come its way while also upholding the integrity of your gates.
Patron Security is the best option if you want to protect what matters most: property and privacy alike.
Options for controlling your automated gates include:
Vehicle detection
Number plate recognition
Smartphone or app control
Key fob entry
Keypad entry
Timed openings
Electric gate repairs in Crawley
If you're experiencing gate troubles, it's not too late to call the pros. We'll be happy to help diagnose and repair any issues with your electric gate so that they can continue operating safely and reliably. Call now before a small issue becomes an emergency requiring costly repairs.
You can count on us to keep your property safe by providing reliable gate maintenance in Crawley. We offer flexible monthly service plans that are designed for convenience, as well as emergency and ad hoc services available anytime you need them!
You'll always be prepared with our electric gate repair company who offers a yearly plan or quick response whenever necessary- we have the right solution for you.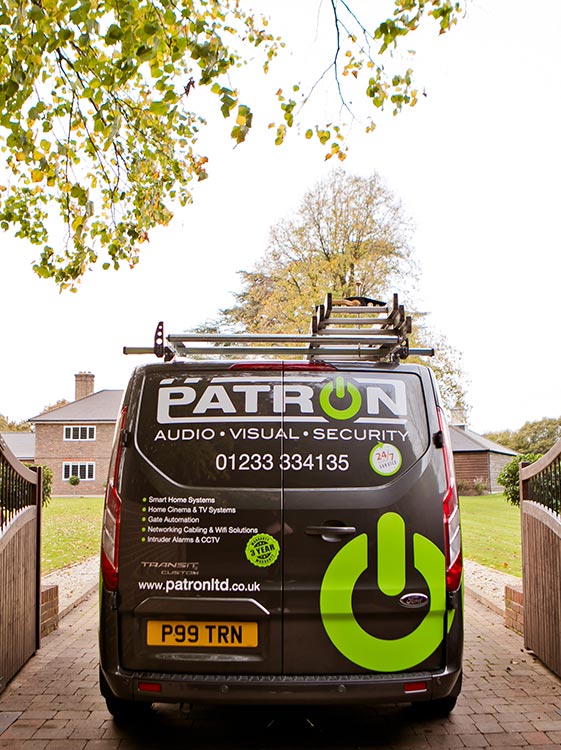 Get your electric gate quote
Contact Patron – fill in our form and a member of our team will contact you within 24
working hours to discuss automatic gates in more detail.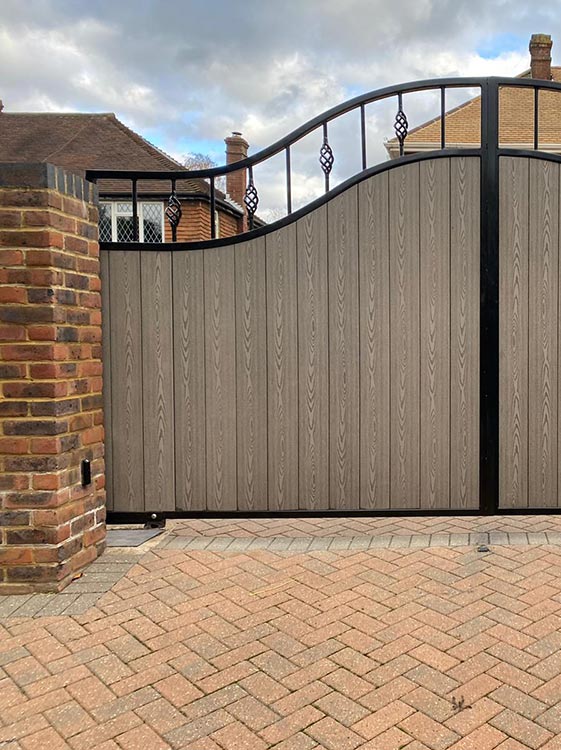 Why choose us for your electric gates
Choosing the best company to handle your Crawley gate installation is a tough decision. There are many things we can do for you, from expert advice on automated gates and tailored services designed around what YOU need – not just one size fits all; through to competitive prices thanks our efficient management team.
Electric gates are a great way to protect your property. If you live in Crawley, we'll be happy to install and maintain them for years down the line. Our team will work with you to design your very own electric gate that is tailored specifically for your needs. When installation is complete, we guarantee that quality and personality will show.
Where in Crawley and the surrounding areas have we installed automated gates
Contact Patron
If you'd like convenient, highly secure automated gates for your property, contact Patron. We'll be happy to answer your questions and set up a free initial meeting. Call 01233 334135 or email enquiries@patronltd.co.uk.