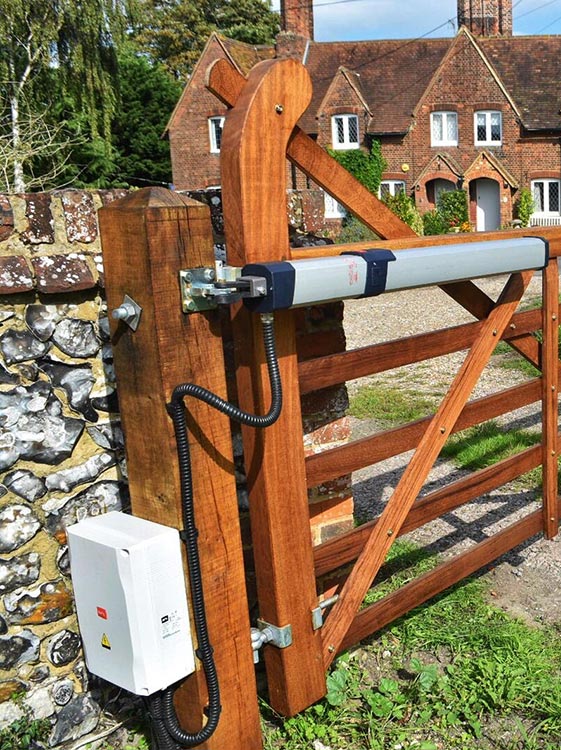 Electric gates are a great option for you and your home in Medway, but there are so many options to choose from. When you're looking for automated electric gates, we offer a wide range of styles and materials so that you can find the perfect gate for your property.
Our electric gates are of the highest quality, we want our customers to be able to enjoy their new electric gate without having to worry and to feel secure in their home safe in the knowledge that their electric gate is both visually enhancing their Medway home as well as protecting their family.
Call 01233 334135 or email enquiries@patronltd.co.uk
Automated gates in Medway
You've got a gate that needs replacing or you want to automate your existing one, but don't know which gate automation company in Medway to choose.
Please choose us, because we'll take the time to understand exactly what you need and recommend options within your budget. If you link up with other smart technology systems, we can make sure that they're also secure.
Patron Security has been installing gates in Medway since 2010 so we know what it takes to make them secure. Our team of experts will take the time to understand your needs before recommending the best options within your budget. And if you link up with other smart technology systems, our electric gate will be even more effective! Contact us today for a free quote.
Options for controlling your automated gates include:
Vehicle detection
Number plate recognition
Smartphone or app control
Key fob entry
Keypad entry
Timed openings
Electric gate repairs in Medway
Do you have an electric gate that needs repairing?
We've been in the electric gate business for over a decade and we know gates, we are here to help you 24/7 if your electric gate needs repairing, call us today.
Many of our Medway customers want to avoid costly emergency callouts or having their gate break down when needed it most – like when there's an intruder or when guests are arriving for a party. That's why taking care of things before they happen is important – especially if you use our proactive maintenance services.
Call today for more information about how we help you with all of your electric gate maintenance and repair needs.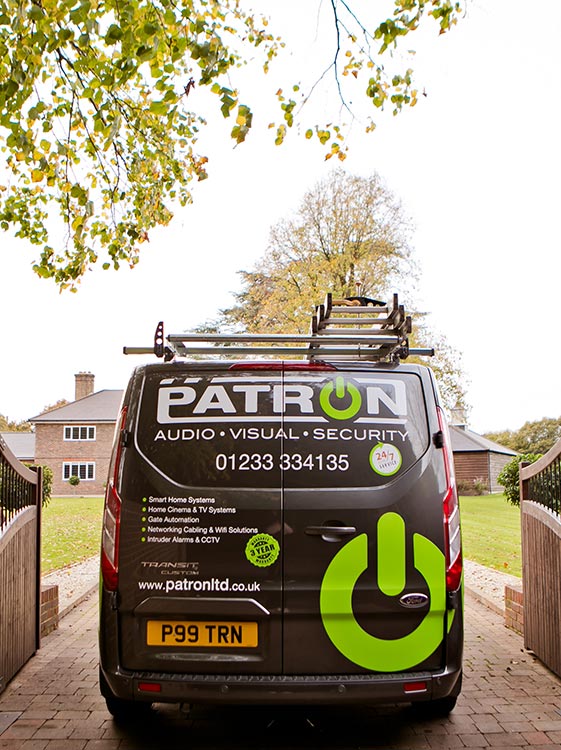 Get your electric gate quote
Contact Patron – fill in our form and a member of our team will contact you within 24
working hours to discuss automatic gates in more detail.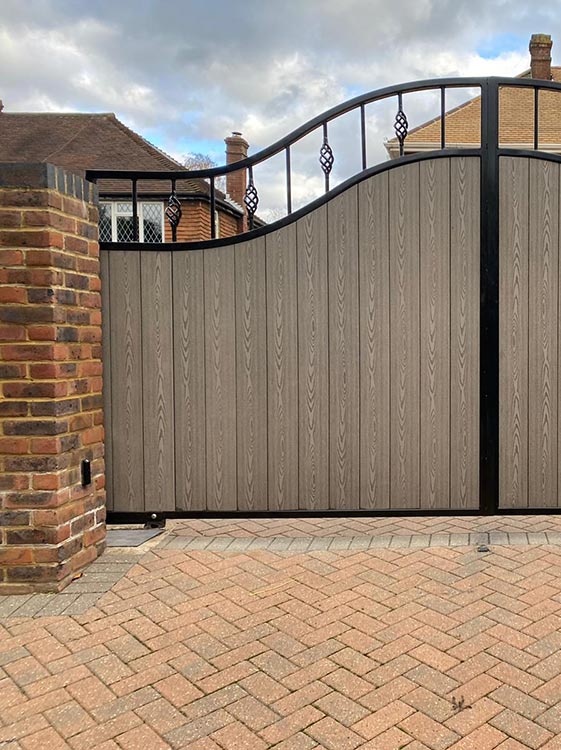 Why choose us for your electric gates
We really do believe that here at Patron Security, we are the gate company you need. Our wide variety of gates and competitive pricing will provide you with an electric gate that will fit your needs. We offer expert advice on all electric gates, tailored service based around what YOU require – not just one size fits all, and a free site survey to help us truly understand your requirements for an automated gate system. After the site survey we'll send you a no-pressure quotation for you to make your decision in your own time. We just hope that you choose us.
Where in Medway and the surrounding areas have we installed automated gates
Contact Patron
If you'd like convenient, highly secure automated gates for your property, contact Patron. We'll be happy to answer your questions and set up a free initial meeting. Call 01233 334135 or email enquiries@patronltd.co.uk.