CCTV installers in Ashford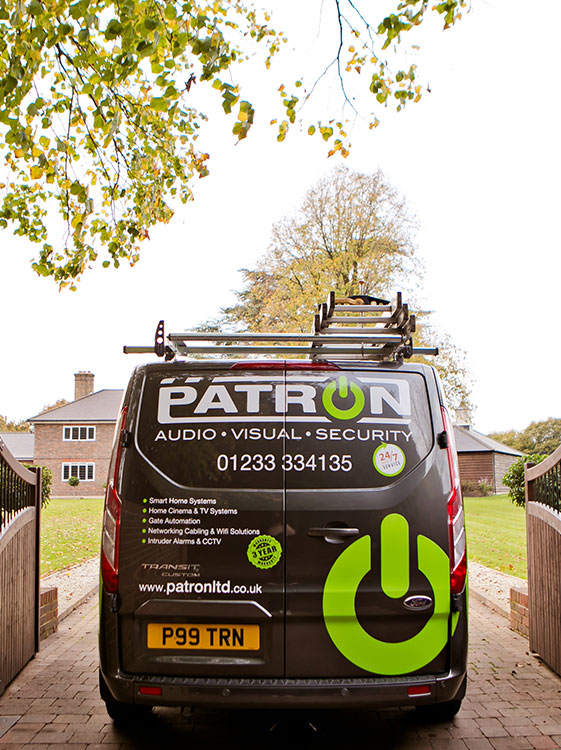 When it comes to home security, you want to know that your property is protected. CCTV systems are an excellent way of keeping a watchful eye on your home or business premises. They can be used for both practical and aesthetic purposes, helping to deter burglars and intruders while also adding value to the building itself.
At Patron Security, we have been designing and installing bespoke CCTV systems for more than 13 years. Our team has extensive knowledge of all types of camera installation. We will work closely with you throughout the process so that we can create a system which meets your needs exactly – our aim is always 100% customer satisfaction! Once installed, our engineers provide post-installation support too. So come and talk to us today about you CCTV needs! Call 01233 334135 or email enquiries@patronltd.co.uk
CCTV system types in Ashford
The CCTV market is a crowded and competitive one, with dozens of installers and maintenance companies competing for your business.
CCTV security systems are now more than just cameras – they're the backbone of your home's security system, offering protection from intruders as well as monitoring what goes on inside your house. You need to work with an installer who understands this technology and can design a solution that meets all your needs in full. If you want to be able to monitor everything that happens in your home remotely, we offer flexible options such as push notifications, so you'll never miss anything important again.
We have been providing professional CCTV installation and maintenance services across Ashford for 13 years and our team has experience with all types of surveillance systems. From special functions such as Tripwire video analysis, people counting and number plate recognition linked to automated gates, we can help you find the right solution. Our expert team will come out to discuss your requirements – call 01233 334135 or email enquiries@patronltd.co.uk to speak to one of our expert CCTV installers.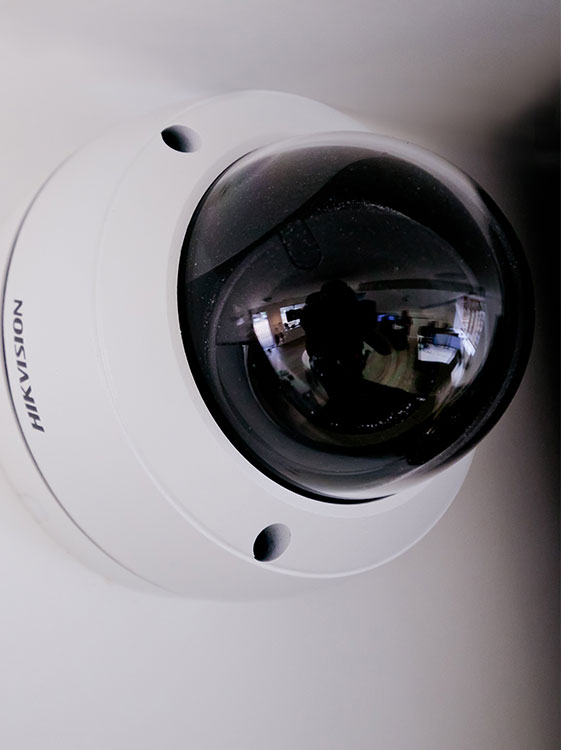 CCTV monitoring in Ashford
You want to make sure that your property is safe and secure. At Patron Security in Ashford, we can provide CCTV monitoring as solution for this problem. Our guards are trained to use CCTV systems and they will be able to identify any problems with your system or its coverage. They can also patrol your forecourt, making sure that everything is running smoothly and safely at all times of day and night.
We offer a range of services from basic surveillance through to fully monitored CCTV solutions which include guard response centres, allowing us to tailor our service specifically for you. We know how important security is, so we take every measure possible when we install our systems including using only high-quality equipment that is installed by qualified engineers and monitored by guards using tannoys and microphones. Call 01233 334135 or email enquiries@patronltd.co.uk to speak to one of our experts!
Commercial CCTV systems in Ashford
We know that you want to protect your business, but it can be hard to know where to start. We've installed CCTV systems in hundreds of businesses all over Ashford and we understand how important it is for you to have a system that works perfectly for your needs. Whether you need us to install a complex system or a two-camera setup, our engineers are here to help.
Our team will work with you every step of the way so that your installation goes smoothly and efficiently. When selecting cameras for any commercial CCTV system, there are many factors which must be considered. Therefore, we offer expert advice on camera types and placement so that your footage provides sufficient coverage of both indoor and outdoor areas around your premises. Once everything has been set up correctly, we're dedicated to keeping you safe whilst also providing peace of mind.
We're approved installers for various CCTV systems, including those manufactured by:
HIKVISION
QVIS
LILIN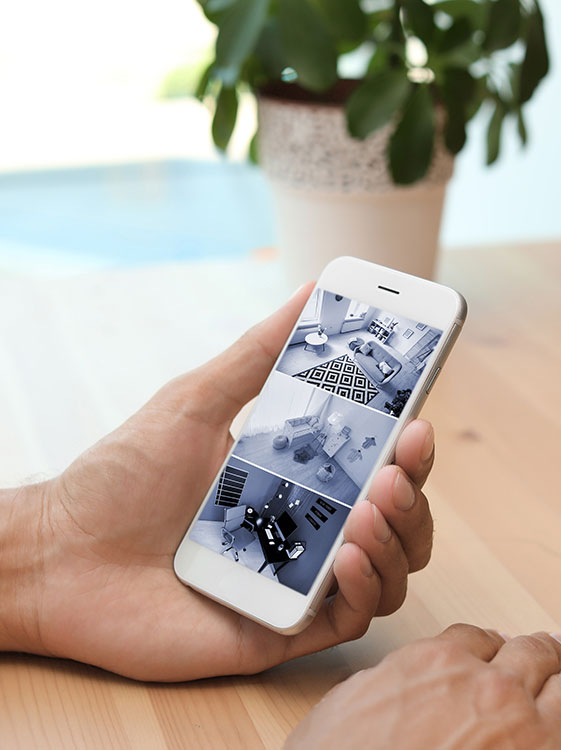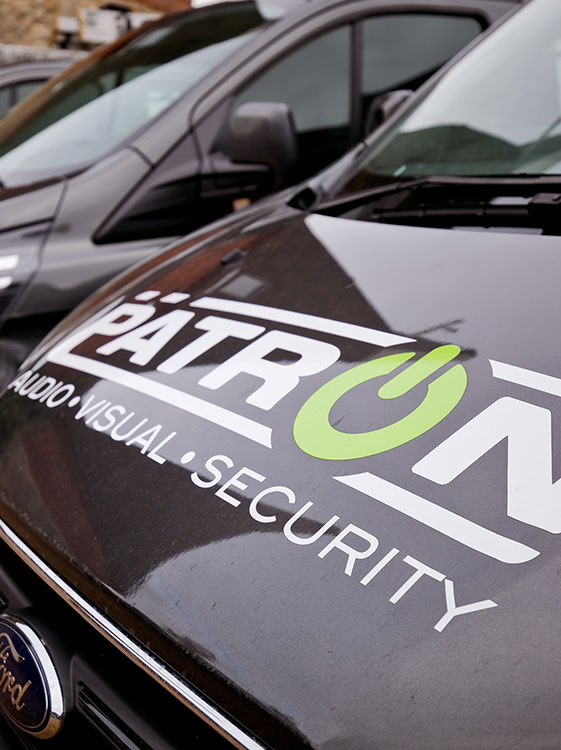 CCTV maintenance in Ashford
Security systems are vital for providing protection and safety for your home or business; therefore, a CCTV maintenance contract from our team of experts will keep your security system in good working order so you can rely on it when you need it most. Our expert technicians have more than 13 years' experience installing and maintaining surveillance equipment, allowing us to provide a first-class service. We offer everything from initial installation through to ongoing support services that ensure the smooth running of your system.
Our CCTV maintenance service covers:
Upgrades
Recalibration
Fault finding
System optimisation
Maintaining links between systems
By choosing one of our professional CCTV maintenance packages, we'll take care of all aspects of the servicing process, including regular inspections and repairs as required. Call us on 01233 334135 or email enquiries@patronltd.co.uk
Why choose us to install your CCTV system?
Choosing the right CCTV system for your home or business can be a complicated and expensive process. There are so many different types of cameras, software, and hardware to choose from that it's hard to know where to start.
You need an expert who understands how these systems work and what will suit you best. Our team has extensive experience installing CCTV solutions all types of properties and are SSAIB approved. We take the time to get to know our customers' security needs before recommending the most effective solution for them – whether that means one camera or ten!
Let us help you find your perfect surveillance system today with no obligation quote! Call us on 01233 334135 or send us an email at enquiries@patronltd.co.uk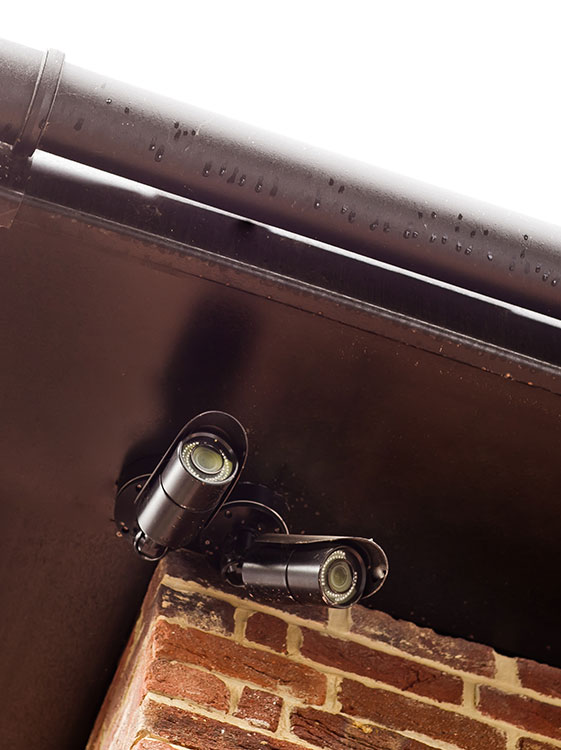 Get your CCTV installation quote
Contact Patron – fill in our form and a member of our team will contact you within 24
working hours to discuss CCTV systems in more detail.
Where in Ashford and the surrounding areas have we installed CCTV systems
Contact Patron
If you want expert intruder alarm installation and maintenance, contact Patron.
We'll be happy to answer your questions and set up a free initial meeting.
Call 01233 334135 or email enquiries@patronltd.co.uk.