CCTV installers in Bromley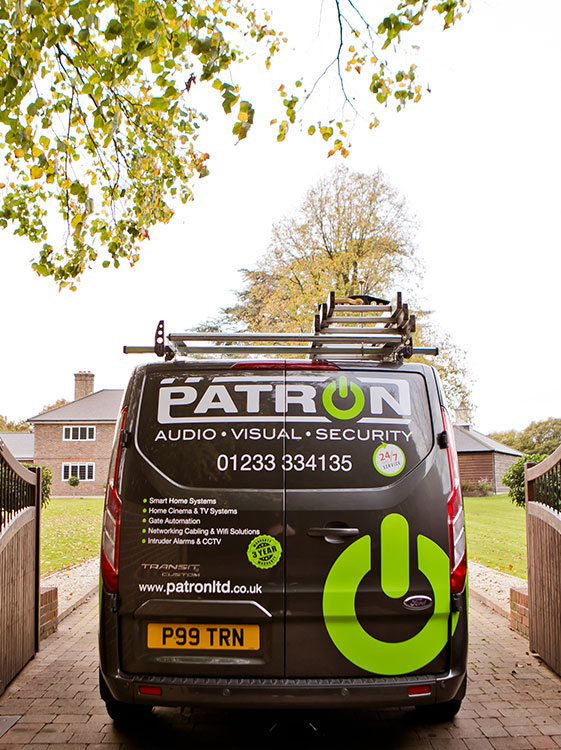 You want to improve the security of your home or business in Bromley, but don't know where to start. CCTV gives you peace of mind and helps deter burglars and vandalism. It can also be monitored 24/7 by our team if needed.
At Patron Security, we have more than 13 years' experience installing high-quality CCTV systems within homes and businesses in Bromley. We will work with you to design a system that meets your needs, is fully compatible with other security equipment, including alarms, and complies with insurance requirements. All our installations come complete with full after sales support including the option of maintenance contracts for added peace of mind. Call us today on 01233 334135 or email enquiries@patronltd.co.uk to talk to our team.
CCTV system types in Bromley
You need to make sure your premises are safe for family, customers, or staff, but you will also want to ensure that CCTV systems don't cost you too much. Many home and small business owners believe they can't afford a good CCTV system, but this isn't the case. There is a wide range of options available that will allow you to get the most out of your investment without breaking the bank.
Our team has experience with all types of surveillance systems and can incorporate many other functions such as number plate recognition linked to automated gates, Tripwire video analysis, and people counting. This ensures we will be able to find an option that suits your needs perfectly. We also offer flexible monitoring solutions such as push notifications so there is no need for an on-site operator or costly cloud storage service when using our services. If you would like more information about how we can help, please contact us today! Call 01233 334135 or email enquiries@patronltd.co.uk to speak to one of our experts.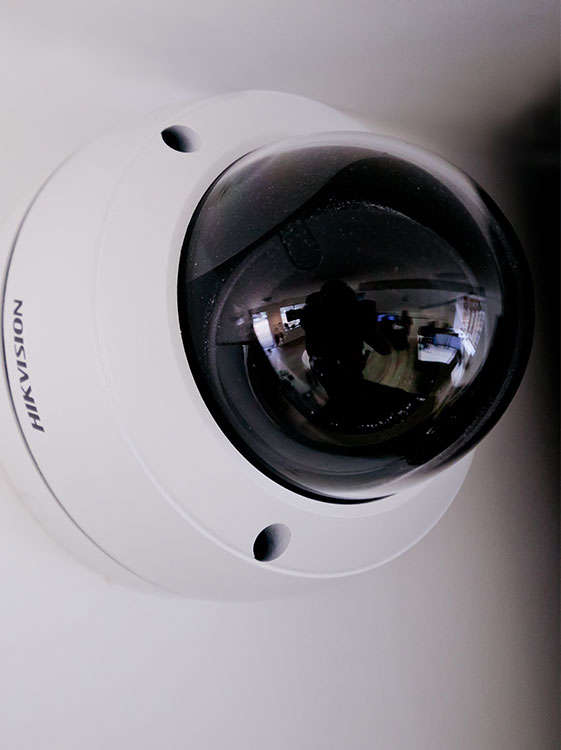 CCTV monitoring in Bromley
Our CCTV monitoring in Bromley is a great way to deter criminals from targeting your property, but it can also work as an effective deterrent for petty crime like vandalism or theft.
Our fully monitored CCTV options will keep you safe at all times of day and night. We offer support from a guard response centre, so support can be there if required. The cameras are discreetly placed around the outside of your building. If anything does happen, our guards will be alerted automatically by the system and respond immediately – this could even mean catching someone in the act! This service is completely customisable; we can place and install multiple cameras depending on what you require. We also provide maintenance visits to ensure everything is running smoothly, so contact us today!
Commercial CCTV systems in Bromley
You're a business owner, and you know that security is important. But you don't want to spend money on equipment that isn't going to bring results. And you don't have the time or knowledge to figure out what will work best for your business.
Commercial CCTV systems from Patron Security are the most cost-effective solution for protecting your premises in Bromley and staff 24/7. We can design an ideal system based on your needs and we also have other options such as installing a full security system including intruder alarms, access control and much more. Our team of experienced engineers will install your system quickly and efficiently.
We're approved installers for various CCTV systems, including those manufactured by:
HIKVISION
QVIS
LILIN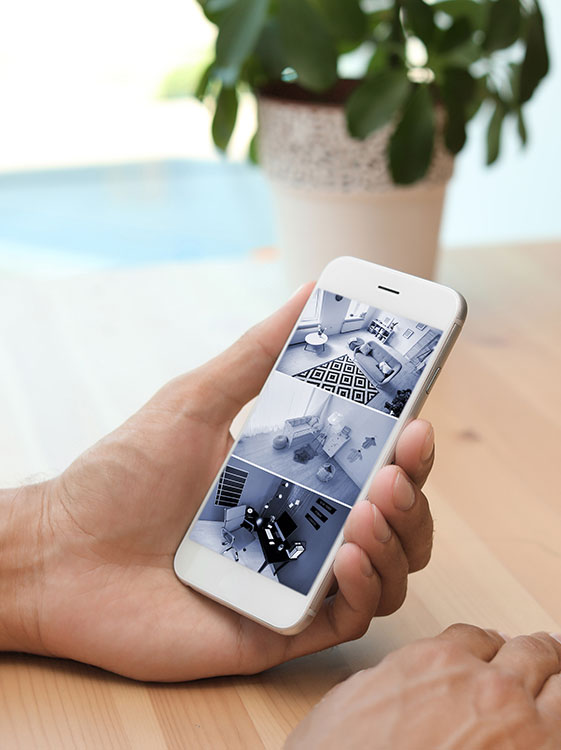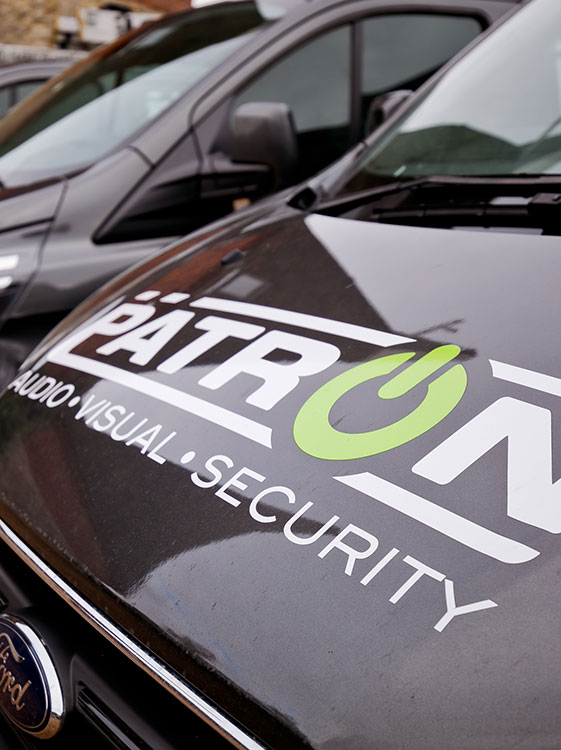 CCTV maintenance in Bromley
If your CCTV system isn't working properly, you can't fully trust it to keep your home or business safe. Our team of expert engineers have the knowledge and skills to maintain your CCTV system. We understand that it is best to catch a developing issue before it causes any problem with your security equipment. CCTV issues can be a major inconvenience at best and an emergency at worst! That's why we work efficiently to ensure your CCTV system runs smoothly at all times.
Our CCTV maintenance service covers:
Upgrades
Recalibration
Fault finding
System optimisation
Maintaining links between systems
At Patron Security, we are proud of our outstanding customer service record, which is one reason why customers choose us time after time for their CCTV maintenance needs. You will always deal directly with our experienced engineers who offer professional advice about how to maintain your systems effectively and efficiently. Call 01233 334135 or email enquiries@patronltd.co.uk today!
Why choose us to install your CCTV system?
Choosing the right security system for your business or home can be a huge decision. You want to make sure that you're getting the best value for money and that it will provide good protection for your property. But with so many different types of CCTV systems on offer, how do you know which one is right for you?
We are experts at installing all types of CCTV cameras – from small domestic systems to large commercial installations. Our team has extensive hands-on experience installing CCTV systems across all sectors, giving them the skills and knowledge to advise you on the right option for your property. Plus, we are SSAIB approved! Our team are dedicated to meeting your requirements and finding the most effective way to do so, whether they're working within a home or a business. We also cover a wide range of other smart technologies, giving you the chance to expand your system to include technology such as access control and intruder alarms.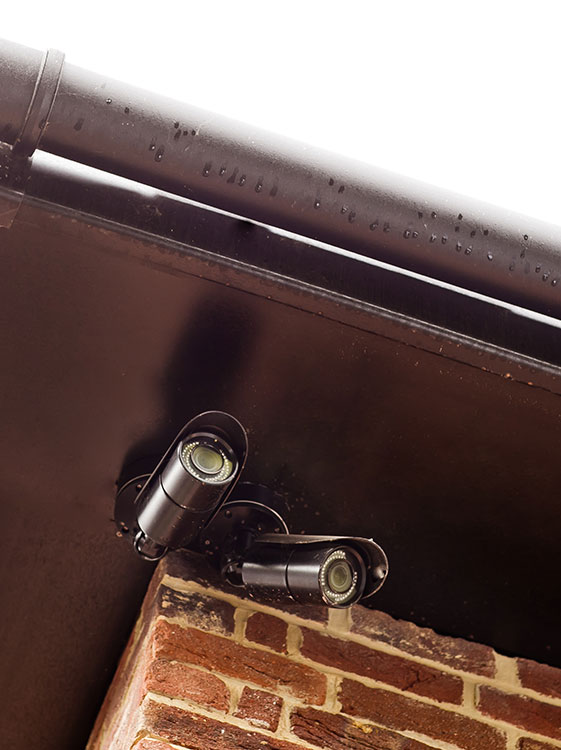 Get your CCTV installation quote
Contact Patron – fill in our form and a member of our team will contact you within 24
working hours to discuss intruder alarms in more detail.
Where in Bromley and the surrounding areas have we installed CCTV systems
Contact Patron
If you want expert CCTV systems installation and maintenance, contact Patron.
We'll be happy to answer your questions and set up a free initial meeting.
Call 01233 334135 or email enquiries@patronltd.co.uk.