CCTV installers in Thanet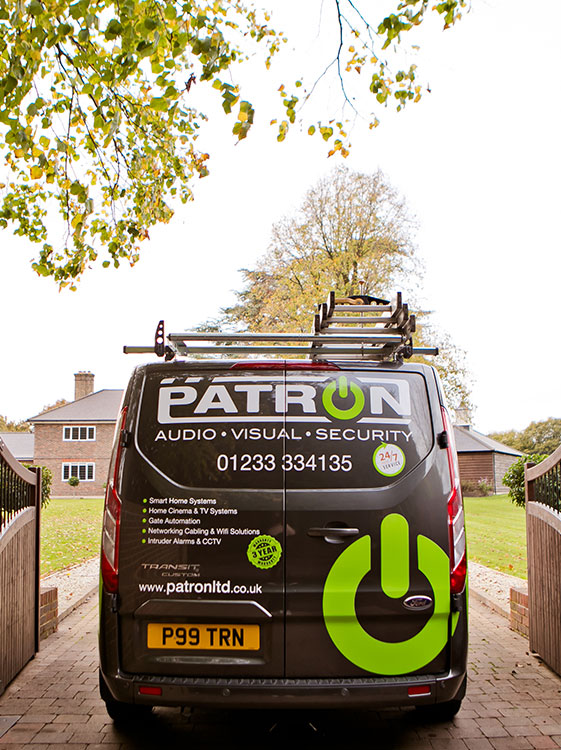 The chances of your home or business being targeted by criminals are increasing. As criminals get smarter, so should the security systems you use to protect yourself.
We offer a range of security services that can help prevent crime and reduce the risk of break-ins in Thanet. Our CCTV systems will give you peace of mind, allowing you to monitor your premises from anywhere in the world using your smartphone or computer.
Patron Security is one of the leading providers in Thanet when it comes to installing high quality CCTV systems for homes and businesses. Our team has more than 13 years' experience designing and installing these systems within Thanet, so we know exactly what works best when it comes to protecting our customers' property from damage caused by break-ins or vandalism. Once we have installed a system at your property, we can provide ongoing support too.
Get in touch today to talk to an expert Call 01233 334135 or email enquiries@patronltd.co.uk.
CCTV system types in Thanet
If you have been looking for a way to protect your business from theft, vandalism, and other crime then a CCTV system might be the answer.
However, there are many different types of CCTV systems available on the market today and this can make it difficult to decide which is best for you. Not all security cameras are created equal, so choosing the wrong type of camera could mean missing out on features such as number plate recognition, Tripwire video analysis, and people counting.
Our specialists will work with you to design a bespoke solution that meets all your requirements in full. We offer expert advice and installation services across Thanet and surrounding areas including Broadstairs, Margate, Ramsgate and Canterbury among others. Whether you need help with an existing system or would like us to install something new we can provide everything from single cameras through to multi-camera packages. We can even link these with extra smart technology options such as push notifications to ensure you're always updated. Call 01233 334135 or email enquiries@patronltd.co.uk today to speak with our experts.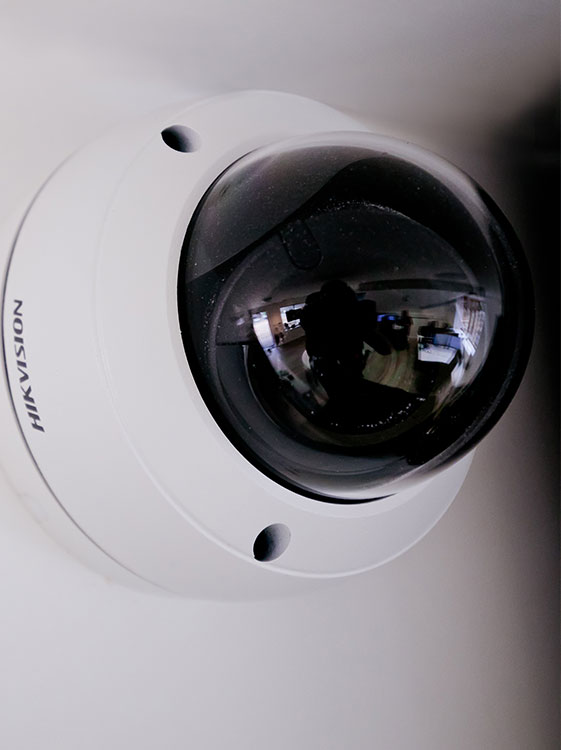 CCTV monitoring in Thanet
There are a lot of CCTV and security solutions on the market, but many of them are unable to provide you with complete peace of mind.
CCTV monitoring in Thanet is a great way to ensure that your property is secure and safe from intruders. It also provides an extra layer of protection for when you're not there to protect it yourself. We can help you design a bespoke system which will fit seamlessly into your property and keep it secure 24 hours a day, 7 days a week. Our guards can monitor your system around the clock and can use tannoy systems and microphones to alert people they spot in the vicinity that they're being watched by our trained professionals.
If you would like more information about CCTV monitoring in Thanet then please get in touch today via email enquiries@patronltd.co.uk or phone us directly at 01233 334135.
Commercial CCTV systems in Thanet
Having a business with security problems is not only inconvenient, but it can also be costly. CCTV systems are an important part of any modern company or organisation. They help to protect your property and prevent damage from occurring. However, the costs associated with installing such a system can be high and you need to make sure that you choose the right option for your needs.
Our team will offer expert advice on commercial CCTV systems in Thanet and we'll work hard to find out exactly what you need so we can create a package that meets all your requirements at an affordable price point. We also take the time to assess whether you could benefit from additional protections such as intruder alarms, access control, and more. We'll supply and install everything for you too so there's no hassle involved whatsoever – just sit back, relax, and let us take care of everything!
We're approved installers for various CCTV systems, including those manufactured by:
HIKVISION
QVIS
LILIN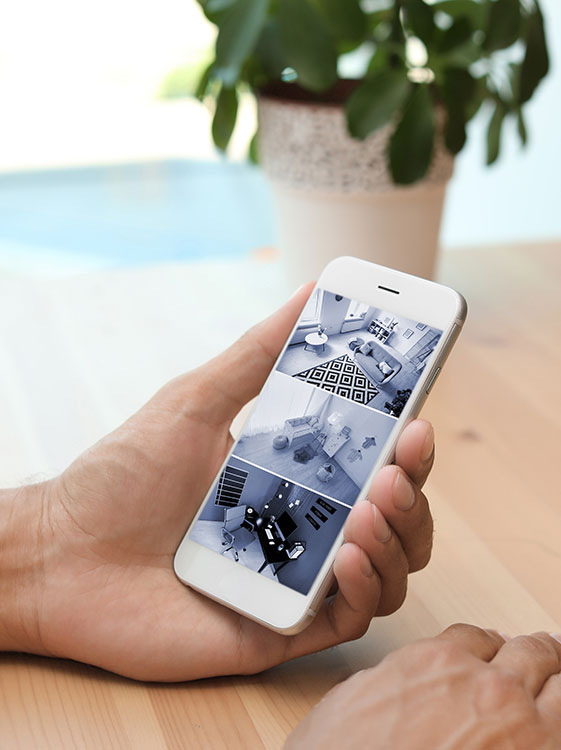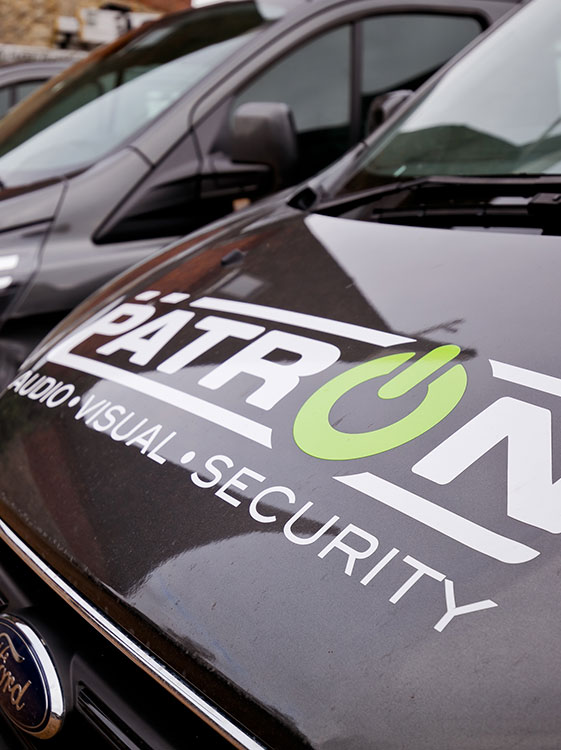 CCTV maintenance in Thanet
CCTV systems are a great way to keep your home or business safe, but they need regular maintenance. It can be hard to know whether your system is working properly and who you should contact if there's an issue.
Professional CCTV maintenance will give you complete confidence in the performance of your surveillance system and will ensure that any issues are dealt with quickly and efficiently by someone who knows what they're doing. With our 13 years' experience as professional installers we're here for both new installations and ongoing support.
Our CCTV maintenance service covers:
Upgrades
Recalibration
Fault finding
System optimisation
Maintaining links between systems
When choosing a company for CCTV maintenance contracts that meet your needs, look no further than Patron Security for reliable support that ensures optimal performance from your cameras and other security equipment throughout their lifetime. Call 01233 334135 or email enquiries@patronltd.co.uk.
Why choose us to install your CCTV system?
CCTV systems are a great way to keep your property secure but finding the right one can be difficult. There's no shortage of companies who will sell you a CCTV system and claim it's the best on the market, but how do you know if they're telling the truth?
At Patron Security. we've been installing and maintaining CCTV systems for 13 years – we have all the experience needed to advise you on which product is right for your needs. Our team has extensive hands-on experience installing different types of cameras, giving them the skills and knowledge required to provide expert advice. Plus, we are an SSAIB approved security business. Whether we're looking after your home or business, we'll take time to listen to your requirements and find an effective solution that meets them completely.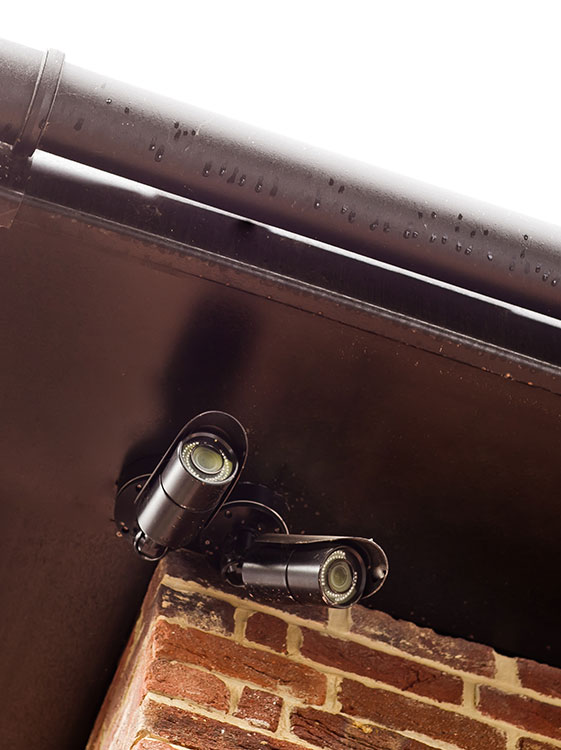 Get your CCTV installation quote
Contact Patron – fill in our form and a member of our team will contact you within 24
working hours to discuss CCTV systems in more detail.
Where in Thanet and the surrounding areas have we installed CCTV systems
Contact Patron
If you want expert CCTV systems installation and maintenance, contact Patron.
We'll be happy to answer your questions and set up a free initial meeting.
Call 01233 334135 or email enquiries@patronltd.co.uk.