CCTV installers in Tunbridge Wells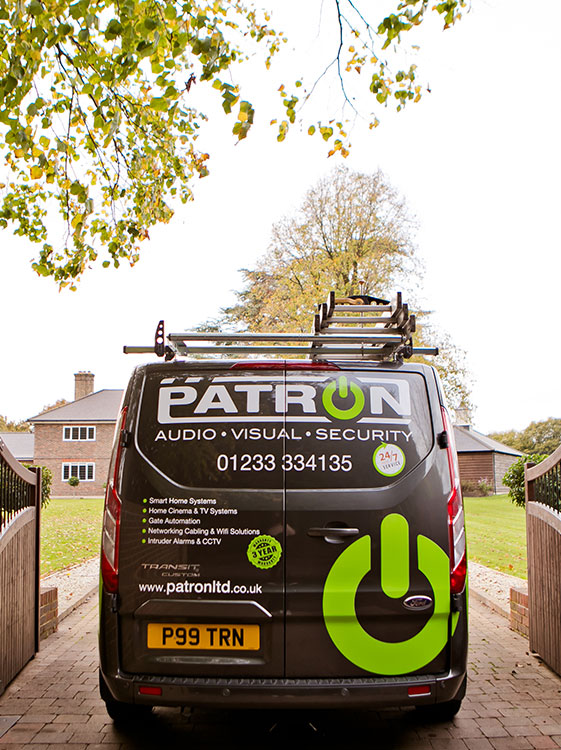 The safety of your home and business is critically important, but it can be hard to know where to start.
At Patron Security, we understand the importance of CCTV security systems in Tunbridge Wells. Our team has more than 13 years' experience designing and installing CCTV systems within homes and businesses in Tunbridge Wells. We can provide you with a tailor-made solution that will meet your specific needs completely.
If you are looking for a professional company that offers complete peace of mind when it comes to protecting your property from intruders or vandalism, then contact us today on 01233 334135 or email enquiries@patronltd.co.uk.
CCTV system types in Tunbridge Wells
If you're looking to install a CCTV system within your home or commercial premises, there are countless options available. This can seem confusing and overwhelming at first.
Our expert team will work with you to design the perfect solution for your needs. We'll assess which features will benefit your business most and help you get the most out of our services. We offer many options to add extra functionality to your CCTV, such as number plate recognition that can be linked to automated gates, Tripwire video analysis, people counting, and push notifications.
When we've designed a plan that meets all your requirements, we'll set up and install the system quickly and efficiently. You can rely on us to offer flexible monitoring options so that you always have peace of mind while we look after everything else! Call 01233 334135 or email enquiries@patronltd.co.uk to speak to one of our experts today.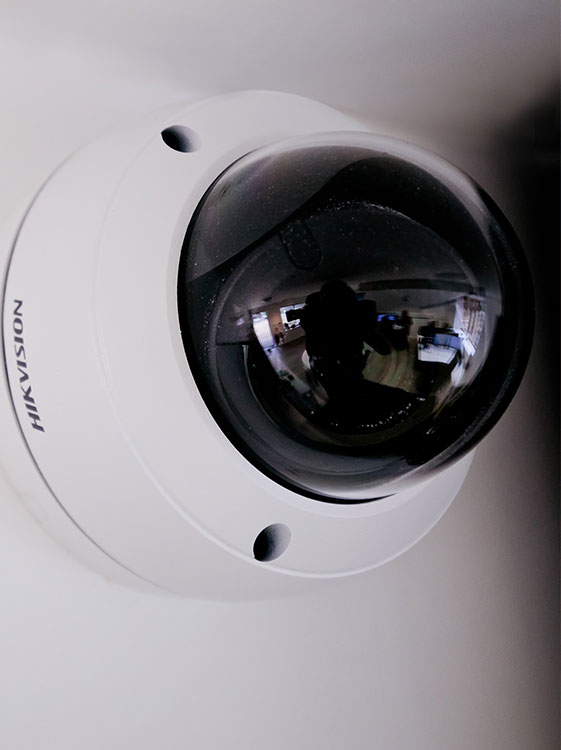 CCTV monitoring in Tunbridge Wells
Burglary is a common concern for many people, but it's not always easy to protect your home or business from intruders.
A well-installed CCTV system can help you feel more secure in your own property and give you peace of mind that an intruder will be caught on camera if they enter the premises. However, installing a CCTV system yourself can be expensive and time consuming, plus you run the risk of damaging walls or cabling systems within the building. In addition, there are no guarantees that the cameras will work when needed. This isn't something you do every day, so why take the risk?
With our 24/7 monitored CCTV service we can monitor your property around the clock so that if anything happens at any point it is recorded and sent straight to us via live feed. Our guards ensure that everything is always safe and secure during the day or night.
Commercial CCTV systems in Tunbridge Wells
CCTV systems are an excellent way to make sure your business is secure. However, it can be hard to know where to start when you're looking for a commercial system. Our team of experts will work with you to come up with the perfect solution that meets your needs and budget. We will then install the system quickly and efficiently, making sure everything is working properly before we leave.
If you'd like us to help you find out what kind of security options are available for your business or if you want our professional advice on which commercial CCTV solutions would be best for your property, we can also advise on a whole host of security systems, including intruder alarms, access control, and more. Please get in touch today!
We're approved installers for various CCTV systems, including those manufactured by:
HIKVISION
QVIS
LILIN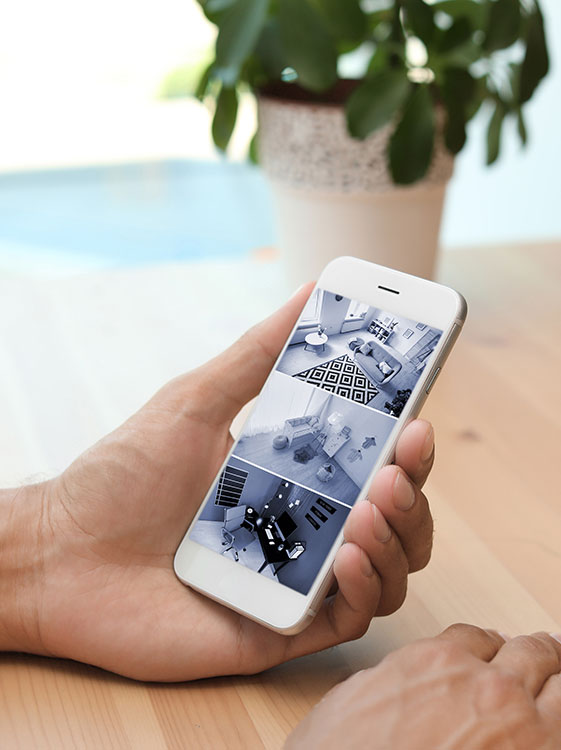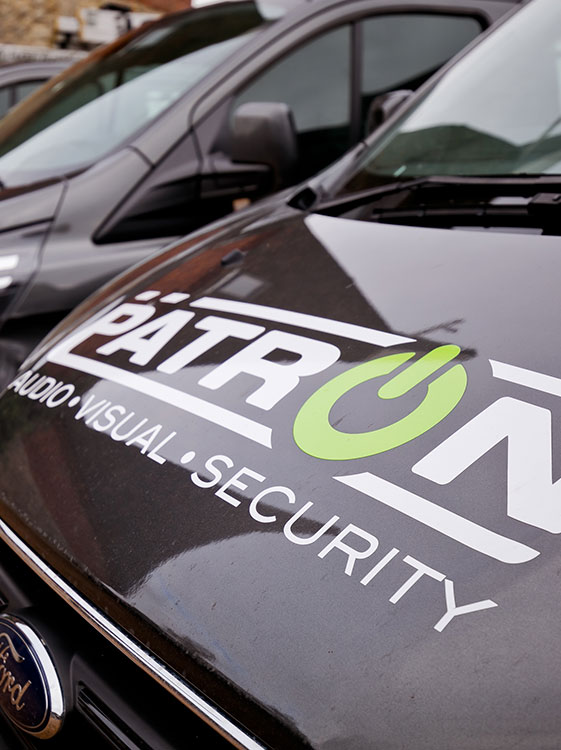 CCTV maintenance in Tunbridge Wells
CCTV is a great way to keep your home or business safe and secure. However, it's not enough just to have the equipment – you also need someone who can maintain it.
Without regular maintenance, your security system could stop working at any time, leaving you vulnerable and exposed. It's vital that your cameras are in good working order so that they capture all the action as it happens.
Our CCTV maintenance service covers:
Upgrades
Recalibration
Fault finding
System optimisation
Maintaining links between systems
We offer expert CCTV maintenance contracts across Tunbridge Wells so that you know who to contact should anything go wrong with the installation or performance of the equipment. Our experienced team will carry out regular inspections on site and provide advice where needed to keep everything running smoothly throughout the year. With us on board, there's no need for alarm bells about underperforming surveillance. Call 01233 334135 or email enquiries@patronltd.co.uk to talk to one of our experts.
Why choose us to install your CCTV system?
Choosing a CCTV company can be tricky. There are so many options out there, and it's difficult to know who you can trust. We have been installing security systems in homes and businesses across Tunbridge Wells for over 13 years, giving us a wealth of knowledge about all types of systems and how they work best in different situations. We are also SSAIB approved.
Our team will help you choose the right system for your property or business, helping you get exactly what you need at an affordable price with no nasty hidden charges. With our expertise we'll also be able to advise on other smart technologies that can make your home or business more secure as well as providing peace of mind! Security is one thing we take very seriously. Contact us today to talk to one of our experts.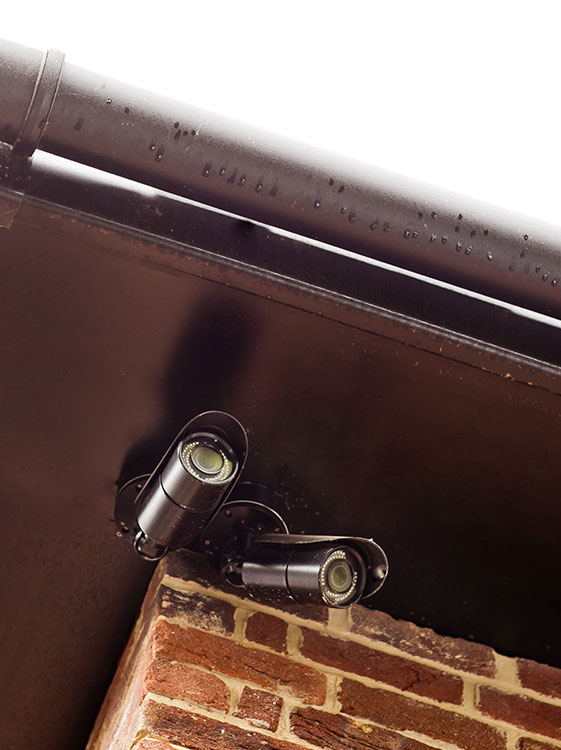 Get your CCTV installation quote
Contact Patron – fill in our form and a member of our team will contact you within 24
working hours to discuss intruder alarms in more detail.
Where in Tunbridge Wells and the surrounding areas have we installed CCTV systems
Contact Patron
If you want expert CCTV systems installation and maintenance, contact Patron.
We'll be happy to answer your questions and set up a free initial meeting.
Call 01233 334135 or email enquiries@patronltd.co.uk.