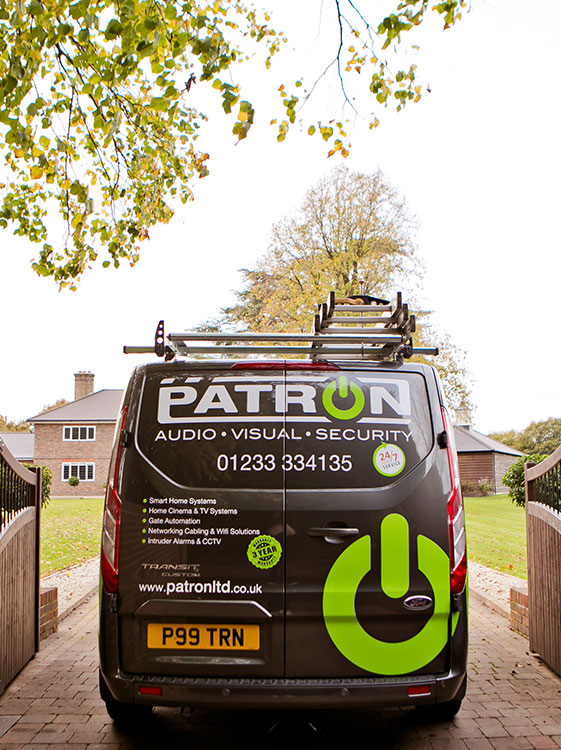 If you want to install a CCTV system in Kent, you need to know who can do the job right. At Patron Security, we've been installing CCTV systems for more than 13 years now, and we have experience with all kinds of installations – from small residential jobs to large commercial projects. Our team is fully trained on the latest technology and techniques. So, whether your property is new or old, the installation of your CCTV system will be quick and seamless. We are also able to provide ongoing maintenance services if required, ensuring that your CCTV system continues to work effectively.
We pride ourselves on providing high-quality CCTV installations that meet insurance requirements as well as deterring break ins and vandalism. Contact us today. Call 01233 334135 or email enquiries@patronltd.co.uk to talk to our team.
CCTV system types in Kent
Keeping your home or business safe and secure is a top priority – we're here to help! We have been providing CCTV systems in Kent for 13 years, so we know what works best for our clients. Our expert team will work with you to design a solution that meets all your specific requirements whilst keeping costs low and quality high. You'll get the peace of mind that comes from knowing there are cameras monitoring every part of your building, whilst also enjoying the flexibility offered by modern technology such as smart home integration and remote access via mobile devices or computers.
We can offer everything from number plate recognition linked to automated gates, through to Tripwire video analysis and people counting. Our team of experts can help with any aspect of choosing and installing a new system including advice on selecting the correct equipment, installation costs, maintenance contracts and insurance requirements. If you would like more information please call 01233 334135 or email enquiries@patronltd.co.uk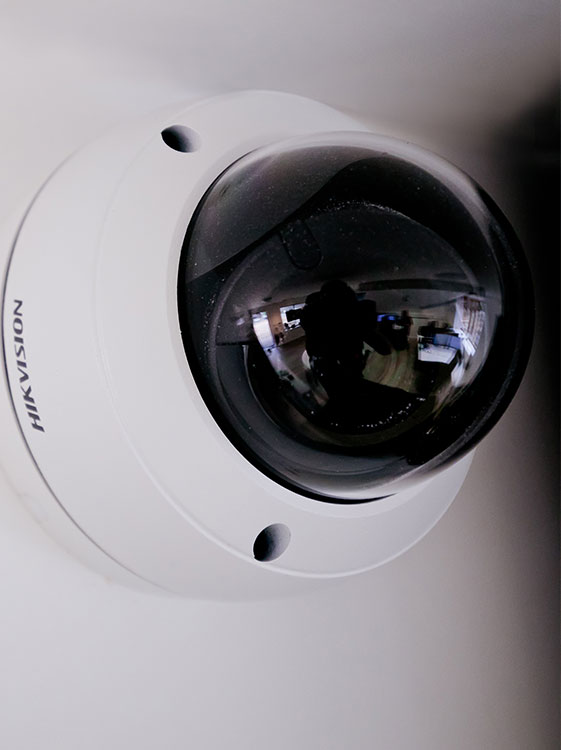 CCTV monitoring is an important security measure for any business or property. Our team of professionals can provide you with the right solution at the right price. We'll work with you to design a bespoke camera surveillance package that fits your needs perfectly, ensuring you have complete coverage of all entrances and exits as well as other areas on site where there isn't a constant presence.
Our professional security guards can monitor your CCTV system from our response centre and intervene as necessary. We can provide you with an alarm system that will alert us straight away if there are any problems within the building or surrounding area. This means we can respond quickly so that you don't have to worry about being burgled or vandalised out of hours – even if nobody is present at the location!
Commercial CCTV systems in Kent
Security systems are an important part of any business, but they can be complicated and confusing.
If you're on the hunt for a commercial CCTV company in Kent, we can help. We provide a wide range of services and products that will enhance your security and the safety of your business or home. Our experienced engineers can design and install an ideal system that is based around your needs and requirements. We offer free advice about what is available so we can find out what is right for you.
To get started with our team today, call us on 01233 334135 or email us at enquiries@patronltd.co.uk
We're approved installers of various CCTV systems, including those manufactured by:
HIKVISION
QVIS
LILIN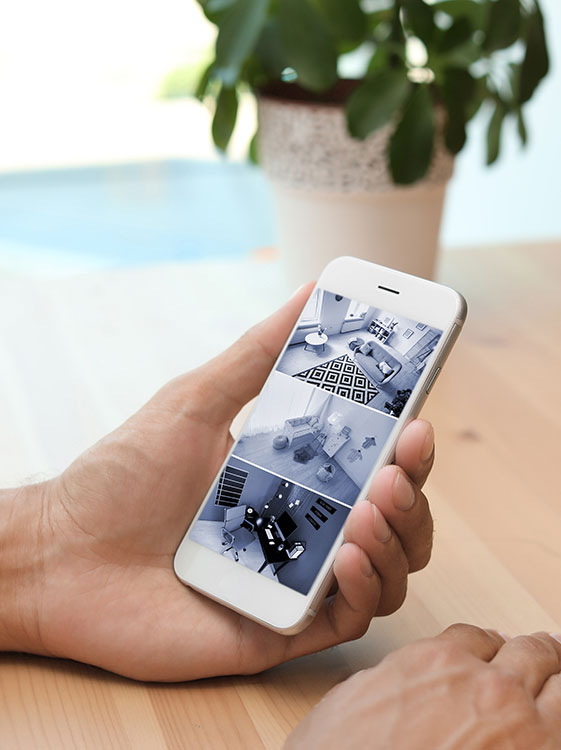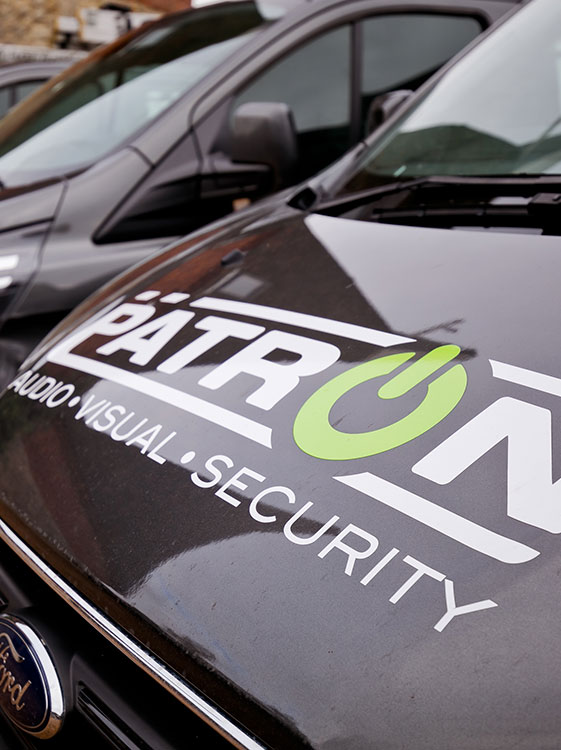 CCTV maintenance in Kent
Our CCTV systems need professional maintenance to ensure they're working properly. We know that a lot of people use their own DIY skills to repair and maintain their security equipment, but this can cause unintended problems with the performance of your system. It's important you work with experts who can provide regular support for your CCTV, so you can be sure it is always in good working order.
Our CCTV maintenance service covers:
Upgrades
Recalibration
Fault finding
System optimisation
Maintaining links between systems
If you want peace of mind about the condition of your CCTV, we offer maintenance contracts that will keep everything running smoothly. As expert CCTV installers based in Kent, we have 13 years' experience providing installation and maintenance services. With our help you can enjoy complete confidence in how well your surveillance system is performing – contact us today by calling 01233 334135 or sending an email to enquiries@patronltd.co.uk to start the conversation.
Why choose us to install your CCTV system?
We all know how important it is to have a security system installed in your home or business. Unfortunately, most people don't get around to installing a CCTV system because they don't want the hassle of dealing with an installer who doesn't really care about their needs.
Our team has extensive hands-on experience installing CCTV systems for homes and businesses, giving them the skills and knowledge, you need to ensure that your property is protected from intruders. Whether we're looking after your home or business, we'll take the time to listen to your requirements and will find the most effective way to meet them. We are an SSAIB approved company; our security expertise covers a wide range of areas, giving you the opportunity to integrate our CCTV solutions with other smart technology in order make sure that you are always maximizing their potential – whether this means motion sensors or doorbells, we can help!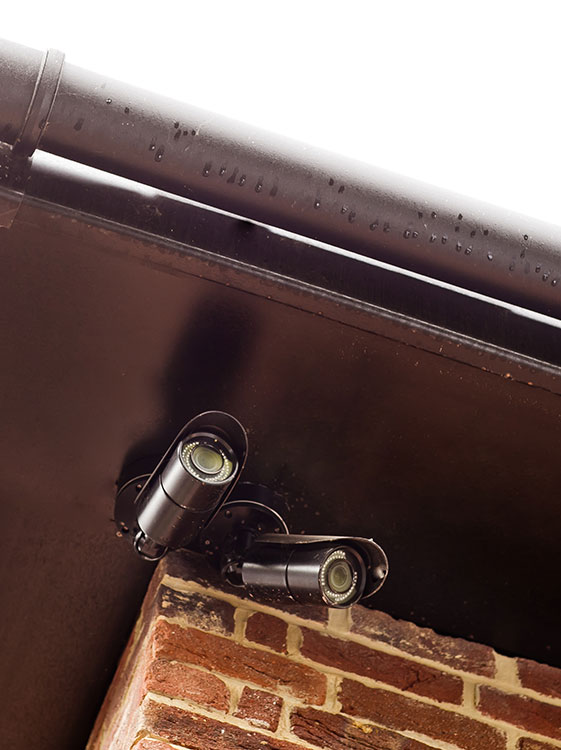 Get your CCTV installation quote
Contact Patron – fill in our form and a member of our team will contact you within 24
working hours to discuss CCTV systems in more detail.
Where in Kent and the surrounding areas have we installed CCTV systems
Contact Patron
If you want expert intruder alarm installation and maintenance, contact Patron.
We'll be happy to answer your questions and set up a free initial meeting.
Call 01233 334135 or email enquiries@patronltd.co.uk.