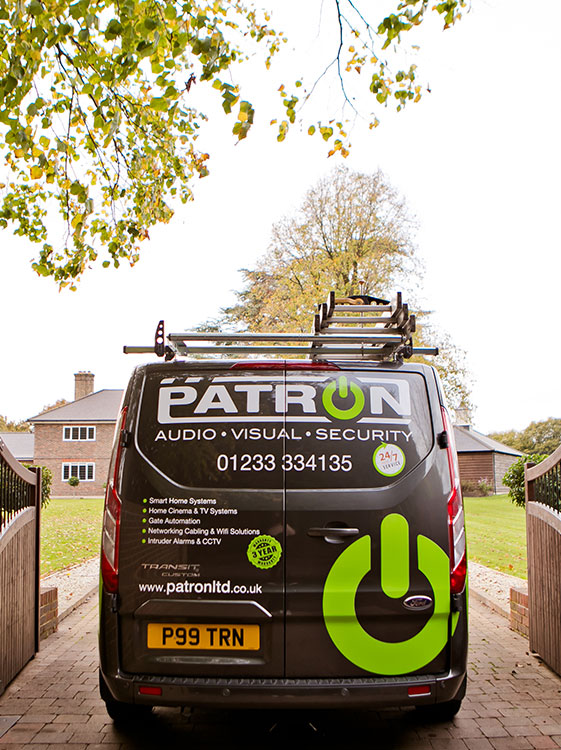 Getting the right fire alarms for your property is the most important thing to ensure that you and anyone else in your property is protected from fire damage.
Patron Security provides a range of different services including maintenance, installation, and repair work for all types of domestic and commercial properties in Bromley. Our team are highly trained professionals who will work quickly while they deliver their high-quality service. All the fire alarms we install comply with British standards, demonstrating their quality and reliability. Customer service is always our top priority; for our maintenance customers, we offer a 4-hour response time to emergency callouts – 24/7, 365 days a year.
Call 01233 334135 or email enquiries@patronltd.co.uk to speak to one of our fire alarm experts.
Quality fire alarm installation in Bromley
We know that getting the right fire alarms for your property can be confusing and time consuming, which is why we offer consultations with our expert technicians to help you decide on the best type of system for your needs.
Patron Security will visit your home or business and discuss with you what kind of system would best fit your needs. We can even provide specialist radio-controlled or wireless systems. We take the time to explain everything in detail so that you know exactly what you're getting before we start any work on site. Our technicians will go above and beyond for our customers by offering free advice about other safety equipment such as smoke detectors and carbon monoxide detectors. We also offer maintenance contracts where we'll keep coming back every year to check if any issues have developed over time.
Call us today on 01233 334135 or email enquiries@patronltd.co.uk to speak to one of our fire alarm experts.
Support your fire alarm with smoke and carbon monoxide detectors in Bromley
The best way to protect yourself against the risk of fire is with a solid fire safety plan. This means having working smoke alarms installed in every part of your property, as well as carbon monoxide detectors for added protection. These systems can be difficult to install and integrate with your fire alarm on your own. This is why it's important to work with an experienced team like us!
At Patron Security we're experts when it comes to installing all kinds of fire safety equipment within Bromley homes and businesses! Whether you need help setting up new smoke alarms or want our team to inspect existing units for potential issues, we've got you covered!
Keep control of your fire alarm systems in Bromley
At Patron Security, we install fire alarms in homes and businesses across Bromley. Our systems are designed for both new builds and existing properties, plus they're open protocol so any competent contractor can work on them if needed. We only use industry standard components too – meaning that you fully own and control your system and that our alarms will never let you down when it matters most!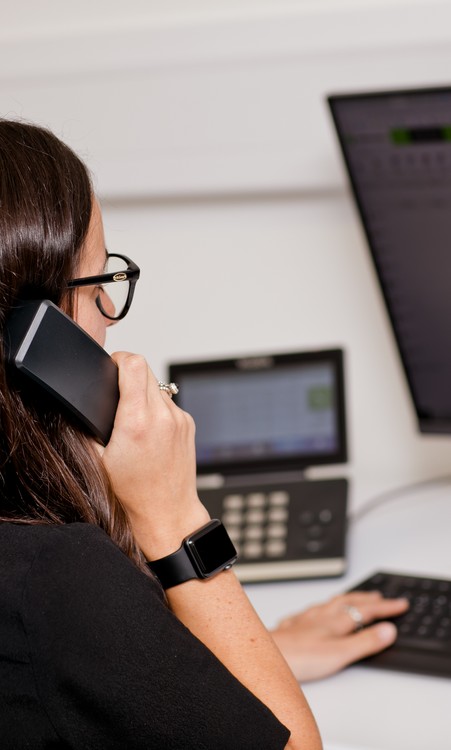 Solving your fire alarm issues in Bromley
Fire alarms are important, but they can also be complicated. If you're not an expert in fire alarm systems, it can be difficult to troubleshoot and repair your own system.
You need a contractor who understands how your fire alarm works and can resolve any problems quickly, without disrupting the flow of your home or business. If you're a business owner in Bromley, we'll make sure a faulty fire alarm isn't creating an unsafe environment for employees or customers. At Patron Security we are dedicated to troubleshooting problems before they cause costly issues.
Common issues with fire alarms are often caused by:
Power supply problems
Installation issues
Faulty or incorrect equipment
Lack of servicing
Call 01233 334135 or email enquiries@patronltd.co.uk to start the conversation.
Flexible yearly service plans for your fire alarm in Bromley
A faulty fire alarm can lead to serious problems if not repaired in time, and the last thing you want is for your customers and staff members or family members to feel unsafe while they're inside your premises.
At Patron Security, we offer flexible service plans that are tailored to suit the needs of every customer; whether you prefer monthly payments or yearly contracts, we have an option available for everyone. Our friendly team works around the clock so that you can rest assured knowing that our emergency callout service is just a phone call away, 24 hours a day, 7 days a week, 365 days a year.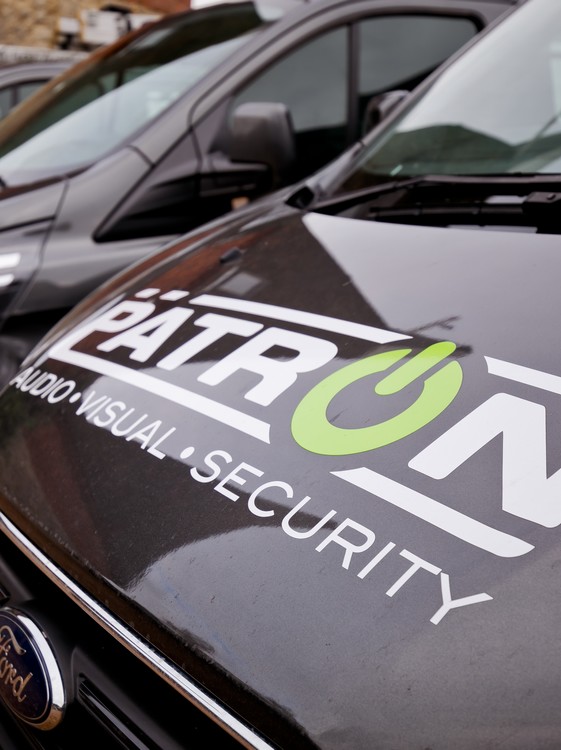 Why choose us to install your fire alarm in Bromley?
Patron Security has been operating in Bromley for more than 13 years, providing professional fire alarm installation services to both commercial and domestic clients throughout the area. With more than 13 years of experience behind us, we have all the skills and expertise needed to ensure that your property is fully protected from potential fires or any other kind of danger that might arise at your premises. We can provide everything from an initial consultation through to full maintenance after we've installed your system. Our approach ensures that you always receive top-quality service at affordable prices. Get in touch today to speak with our fire alarm experts.
Open protocol systems
Installation, maintenance, and commissioning options
Free initial meetings
Domestic and commercial services
Flexible service plan
Smoke and carbon monoxide detectors can be included
13+ years' experience
Get your fire alarm installation quote
We offer free quotes on all our services, so why not take advantage of this? Our professional team will carry out an inspection of your property or existing fire alarm system at no cost to you – all we ask in return is for feedback on how we performed!
Where in Bromley and the surrounding areas have we installed fire alarms
Contact Patron
If you want expert fire alarm installation and maintenance, contact Patron.
We'll be happy to answer your questions and set up a free initial meeting.
Call 01233 334135 or email enquiries@patronltd.co.uk.