Intruder alarms in Ashford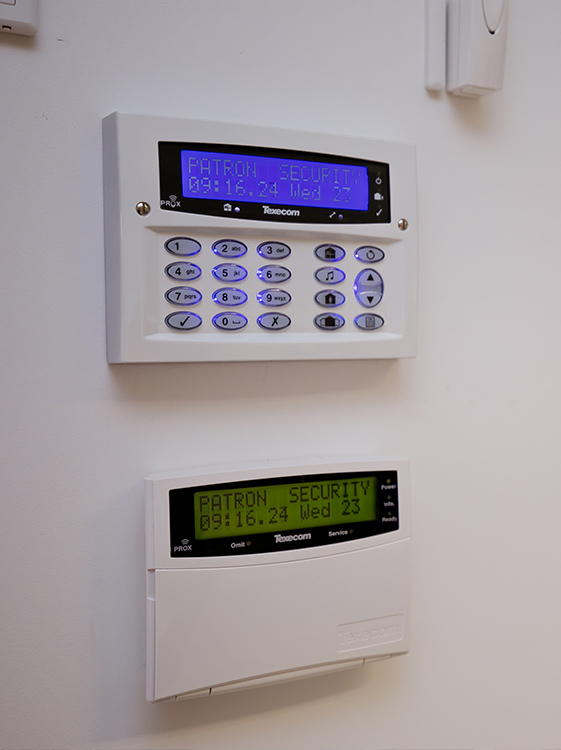 We're a fully-equipped intruder alarm company with the highest record of success. We will find and help you solve any problem, no matter what size your property is or how many employees it has! Our team are always on hand to provide advice if needed from start to finish in order for our customers' needs can be met. For more information about out services call 01233 334135 or email enquiries@patronltd.co.uk.
Keeping your home or business safe is our top priority, which means we will go to all lengths necessary. We support a wide range of smart systems that are reliable and easy-to-use so you can rest assured knowing nothing bad will happen at any time!
Commercial intruder alarms in Ashford
As one of the leading providers of bespoke security and smart systems for homes, businesses and public buildings alike, we provide tailored solutions to your individual needs with our full range of services from installation to ongoing management. Get in touch today by booking in one of our free site surveys where we'll work closely with you to discuss potential options!
We believe in making technology work for you. We do this through a free site survey and discussing how to best meet your needs, no matter the size of project. Check out reviews from our customers who have experienced what it's like working with us!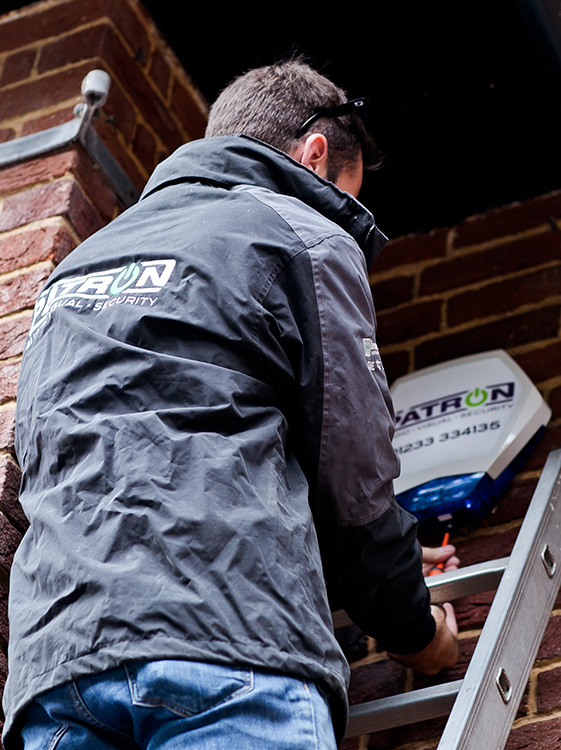 Get your intruder alarm quote
Contact Patron – fill in our form and a member of our team will contact you within 24
working hours to discuss intruder alarms in more detail.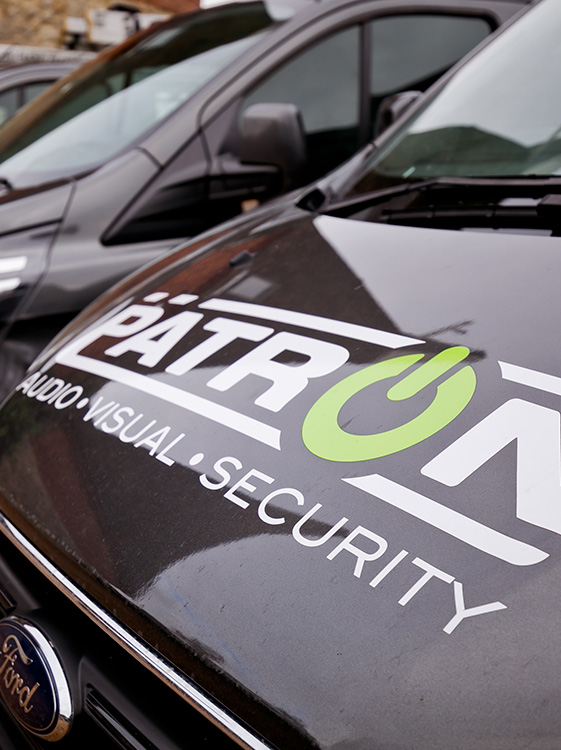 Why choose us for your intruder alarms
We know that every property is different so we need to create a unique security systems for you. Not only can our team customise the perfect solution just for your home or business, but they also offer advice on what would work best in each space and take the time to listen and understand all of your requirements first before creating any plans tailored specifically for you. We even welcome customers into our offices where live demonstrations are available as well as conversations with some of their friendly staff members who will answer any questions about customising an automation plan designed especially by us!
Protect your property or business with SSAIB approved security systems from our team of experts. You'll get the best service possible, at competitive prices for we even offer a call out response time of just four hours if you need us outside regular working hours!
It can be tough finding the right security company, especially with so many options out there. But that's why SSAIB approved and staffed by experts in both automation and AV, we will make sure you get what your business or home needs at competitive prices!
Where in Kent have we installed intruder alarms
Contact Patron
If you want expert intruder alarm installation and maintenance, contact Patron.
We'll be happy to answer your questions and set up a free initial meeting.
Call 01233 334135 or email enquiries@patronltd.co.uk.