Intruder alarms in Greenwich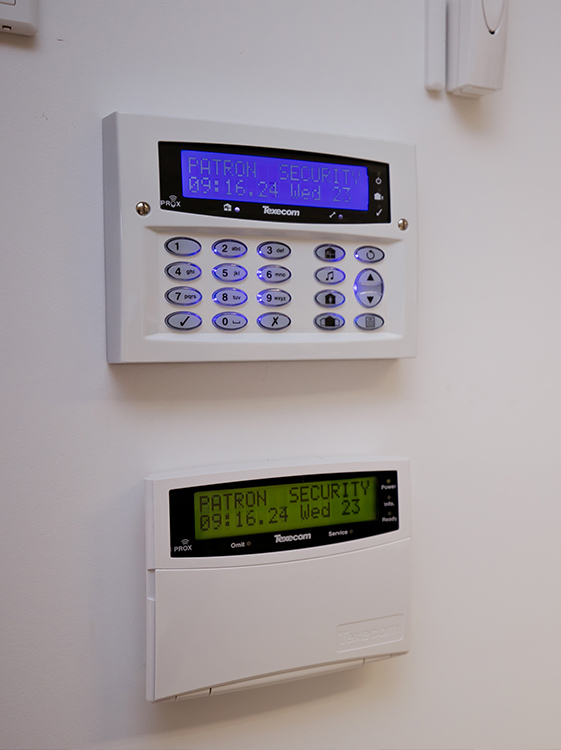 Intruder alarms are now more important than ever in order to keep your family and possessions safe from the hands of intruders. We offer a wide range of intruder alarm systems for residential households or commercial properties in the Greenwich area.
Not sure what type of system you need? Don't hesitate to contact us – we can supply and install many different types of burglar / intruder alarms, CCTV, entry access systems or even electric gates or shutters to create the perfect security set up within your property.
Call our team on 01233 334135 with any questions about device features or safety requirements or to set up a free initial meeting.
Burglar alarms in Greenwich
We know you want the best security system for your home. But it can be difficult to choose with all of these options available. But don't worry; our experienced team will make sure that we get exactly what's best for your property and lifestyle. We'll work one-on-one with you to discuss all the pros and cons of each system so there are no surprises after installation – plus, in our showroom, we even have some scenarios set up where you can try the systems out so you know how everything works before installation is done too!.
Your safety is absolutely our priority. We want to help keep you and your family safe, so we offer security systems designed with quality in mind for homes and properties of all sizes. That includes system repairs and maintenance or upgrading / modernising devices.
Our friendly customer service team are here to answer any queries you may have regarding your burglar alarm system and if anything goes wrong we will be more than happy to send someone out as soon as possible.
Commercial intruder alarms in Greenwich
Modern life is stressful and challenging. People are working longer hours, juggling more and more responsibilities. That's where our commercial intruder alarms come into play – there when you need them most with all your security needs taken care of so that you can focus on what matters.
Should any emergency issue arise our technicians can be there to work around-the-clock. We can also advise you on CCTV cameras, fire alarms as well as electric gates or shutters. Book us in for a site survey and we can create a completely unique security plan for your building ensuring the highest security requirements are always met.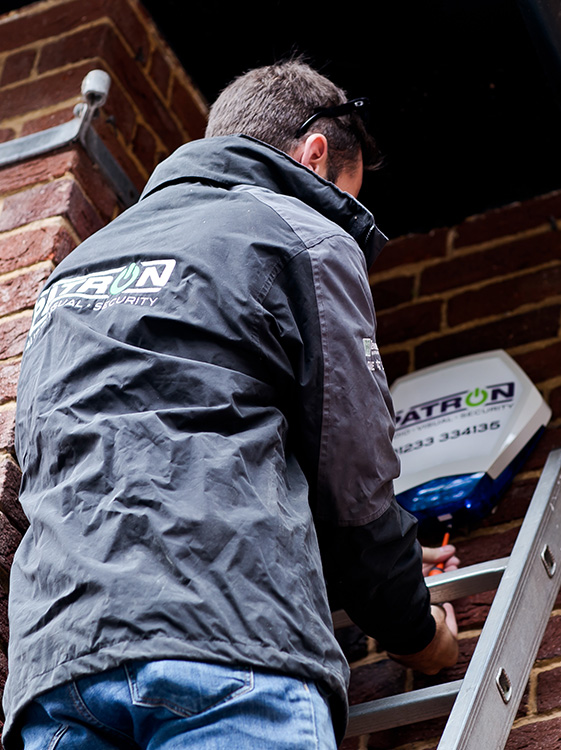 Get your intruder alarm quote
Contact Patron – fill in our form and a member of our team will contact you within 24
working hours to discuss intruder alarms in more detail.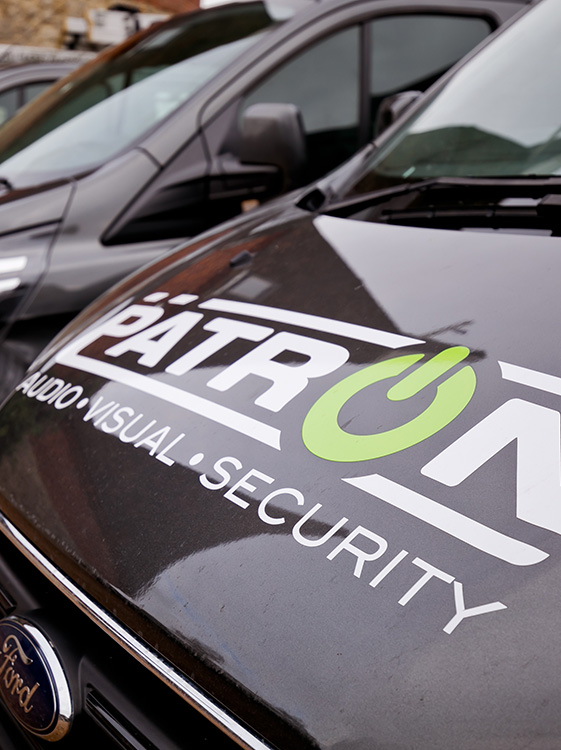 Why choose us for your intruder alarms
If you've ever wanted to feel more at home, with the utmost in security and peace of mind then come talk to us. We are a team of professionals that specialises in all your smart-home needs who can install bespoke packages for residential homes or commercial buildings throughout the Greenwich area – big or small we have solutions for everyone.
As a SSAIB approved company you have peace of mind that all installations and products supplied by us are of the highest quality. With a 3 year guarantee on all products installed by our professional technicians, and if you have chosen our maintenance package you will benefit from our 24/7 emergency call out services – meaning you can rest assured that you are in good hands with Patron Security.
Where in Kent have we installed intruder alarms
Contact Patron
If you want expert intruder alarm installation and maintenance, contact Patron.
We'll be happy to answer your questions and set up a free initial meeting.
Call 01233 334135 or email enquiries@patronltd.co.uk.