Intruder alarms in East Grinstead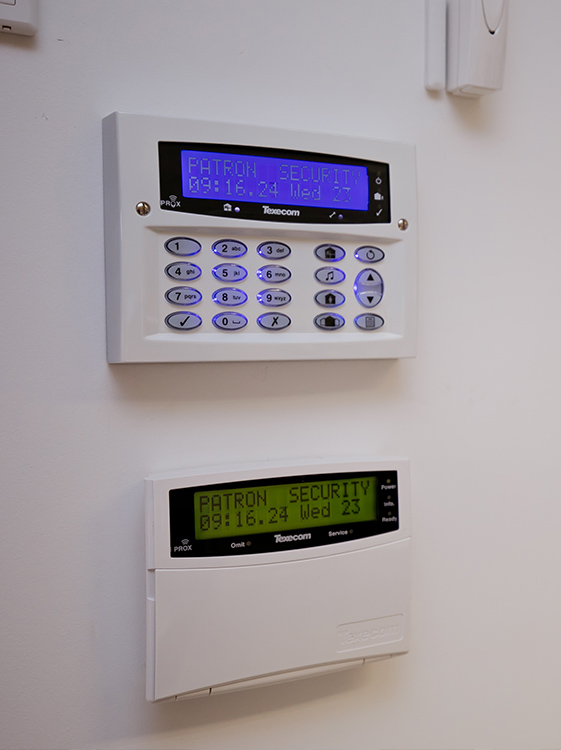 Security has never been more important, so when you need an intruder alarm that will help protect your family or business from intruders, give us a call.
We offer intelligent alarms for residential households or commercial properties in and around the East Grinstead area with many different products available depending on your needs.
Unsure which system is best for you? Give us a call on 01233 334135 for general advice on intruder alarms or speak with our highly experienced team to discuss device features and which system might be best suited for your requirements.
Burglar alarms in East Grinstead
You want the best security system for your home, but with all of these options available it can be difficult to choose. Whether you're interested in a wired or wireless burglar alarm then we are here to help! Our experienced team will work one-on-one with each customer and make sure that they get exactly what's best for their situation. Plus, our experts will discuss pros and cons as well as any other questions about various devices so there is no surprises down the line! We'll even set up some scenarios so you know how everything works before installation.
We have experience of working with residential properties as well as commercial ones so we're able to provide our expertise no matter how big or small of a job is!
We don't just install burglar alarms – we can repair, service or upgrade old devices which may have been inherited with your property too – both ensuring its longevity for years after installation.
So, whether it's large scale jobs like retail stores, offices buildings etc., rest assured we will be able to provide a suitable security set up for you.
Commercial intruder alarms in East Grinstead
Today's modern world demands constant vigilance, and a security system is imperative for preventing potential criminal activity. With the right equipment in place you can be sure to avoid any unpleasant surprises when it comes time to close up shop or head home at night.
A commercial intruder alarm professional installed by us could be 'the key' to protecting your business premises not only from intruders but also break-ins. We provide CCTV cameras as well as electric gates if needed! And don't worry about problems with your devices, if you have chosen our maintenance package our technicians are here 24/7 should you need help or if a device needs attention.
We offer site surveys to which enables us to have a look around and really understand your building and security needs.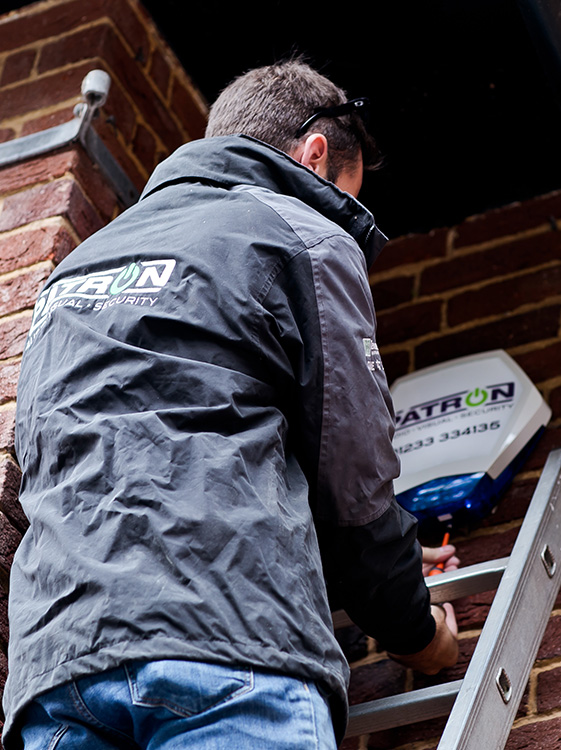 Get your intruder alarm quote
Contact Patron – fill in our form and a member of our team will contact you within 24
working hours to discuss intruder alarms in more detail.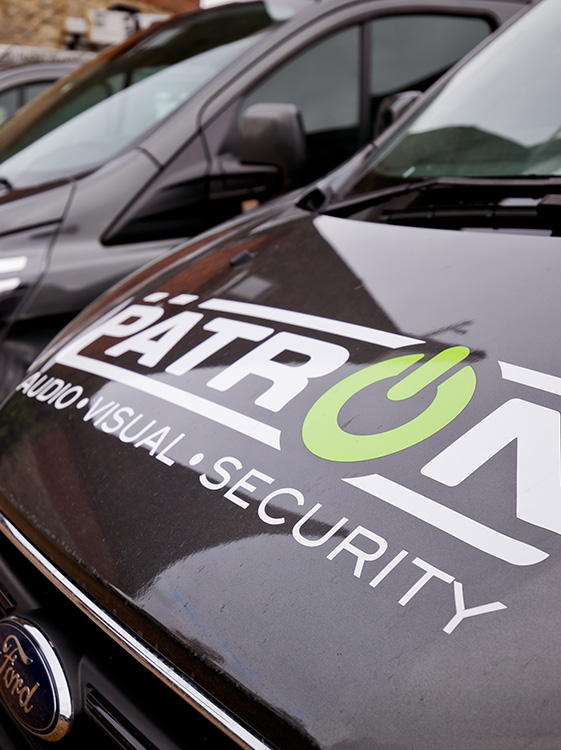 Why choose us for your intruder alarms
We are a team of professionals that specialises in all your smart home needs. Having worked in hundreds of residential homes and commercial properties throughout the East Grinstead area, we can build a bespoke security package just for you.
No matter how large or small the project is we have solutions for everyone. For customers who have chosen our maintenance package, we offer 3 year warranty protection on products installed by us which gives you peace of mind and if something unexpected arises our team are here for emergency call outs 24/7. Due to existing commitments with our contract customers, we can only offer this service to new customers at our discretion.
Think about investing in full-home automation and protecting what matters to you most.
Where in Kent have we installed intruder alarms
Contact Patron
If you want expert intruder alarm installation and maintenance, contact Patron.
We'll be happy to answer your questions and set up a free initial meeting.
Call 01233 334135 or email enquiries@patronltd.co.uk.