Intruder alarms in Crawley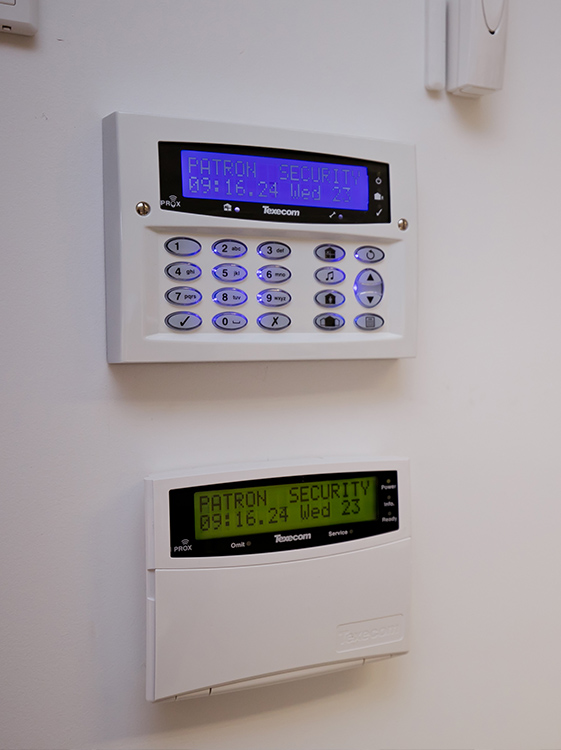 We have helped many residential households and local businesses in and around the Crawley area achieve their security goals by installing intelligent burglar alarms with a wide range of products available to meet your needs. We also offer repair and maintenance services for older or existing systems. Give us a call on 01233 334135 if you need any help deciding which system might be best suited to suit your property's requirements or just want more information about some of the features that we can provide such as intruder detection.
Burglar alarms in Crawley
With all of the options available to homeowners today, it can be hard to decide what type of security system is best for you and your property. If a wireless alarm suits your needs more than wired alarms do then this might well be one option worth considering. Our experienced team are here to help make sure we give each customer a personal service when choosing something as vital as home protection systems. We'll discuss not only pros and cons but also any other questions about these devices. We can even go over every possible scenario so that there are no surprises down the line!
If you're looking for a burglar alarm system service company in the Crawley area, then give us a try. We have years of experience working with residential and commercial properties alike. Our services include installation, repair or servicing of your current device or even regular maintenance checks to ensure your security needs always adequate and up to date – no matter how big or small the job is!
Commercial intruder alarms in Crawley
A modern intrusion alarm system is the key to safeguarding your business premises and commercial property. A site survey will ensure that you are able to protect yourself from an intruder, as well as stay on top of any potential break-ins. Furthermore, a reliable company like ours can provide CCTV or electric gates if required in order for our customers' systems to go above and beyond your average security system.
If anything should happen with one of these devices though (they do sometimes stop working after all), don't worry because our technicians have got it covered; as part of our maintenance package we're available 24/7, 365!
Intruder alarms really are critical when trying to keep up with today's security needs. Book in a site survey with us and our knowledgeable team will create a bespoke system especially for your property.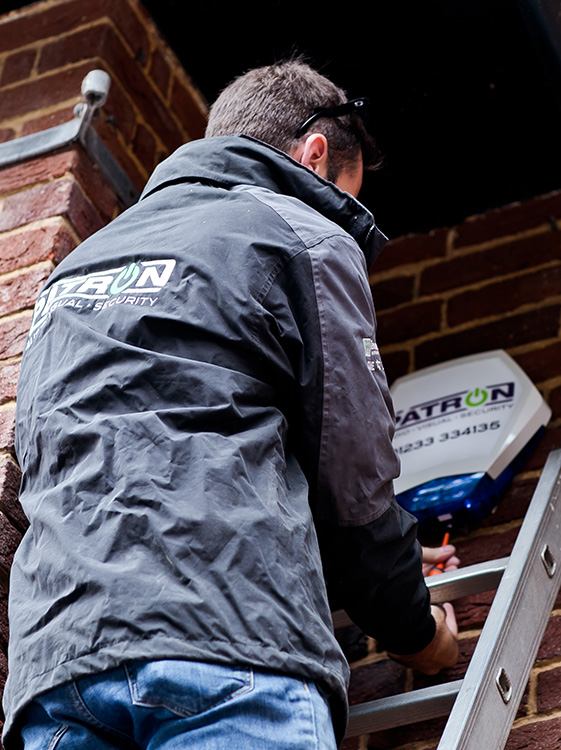 Get your intruder alarm quote
Contact Patron – fill in our form and a member of our team will contact you within 24
working hours to discuss intruder alarms in more detail.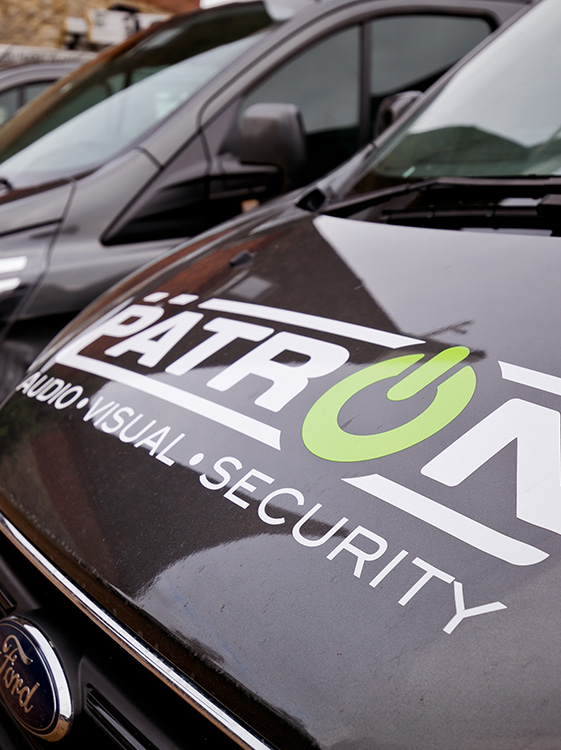 Why choose us for your intruder alarms
Protecting your home or business is a top priority. If you've been thinking about installing new security systems, then it's the perfect time to contact us! We're SSAIB approved and highly experienced in designing and customising solutions just for you.
The best way find out what type of security system will suit your property is with an onsite visit from one of our expert specialists. We can identify potential risks as well as offer tailored advice which caters specifically towards solving all needs at once and we'll be able to answer any questions or concerns that you may have.
Being SSAIB approved guarantees you that all installations carried out by us will be of the highest quality.
We also offer 3 year guarantees and customers who choose our maintenance package will benefit from a 24/7 emergency call out service.
Where in Kent have we installed intruder alarms
Contact Patron
If you want expert intruder alarm installation and maintenance, contact Patron.
We'll be happy to answer your questions and set up a free initial meeting.
Call 01233 334135 or email enquiries@patronltd.co.uk.