Intruder alarms in Canterbury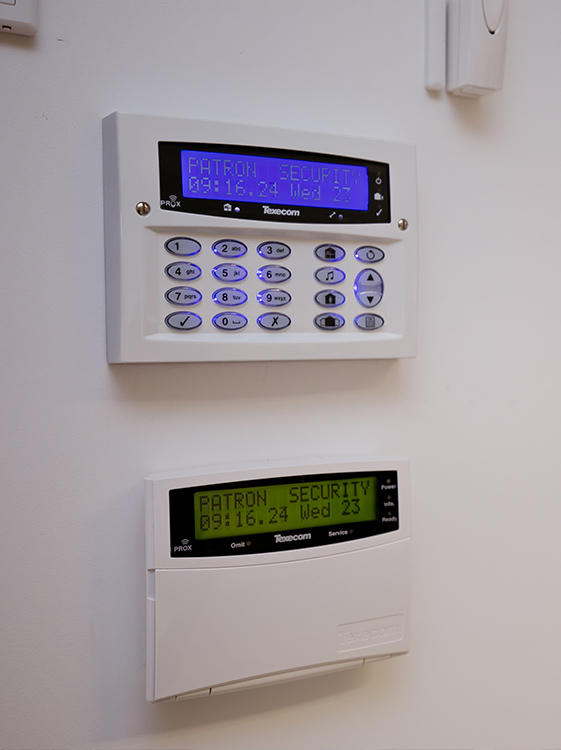 We have helped many residential households and local businesses in and around the Canterbury area achieve their security goals by installing intelligent burglar alarms and intruder detection systems that are easy to customise. With a wide range of products available, we can help you find the right solution for your property – We're always there to help.
From repair services to older systems to full installations of the latest models, make sure you call us for your home or commercial property security needs!
Give us a call on 01233 334135.
Burglar alarms in Canterbury
The type of burglar alarm you should choose for your property is a personal choice. If wireless alarms are more convenient, they may be the best option for you and will allow peace of mind at all hours; however if a wired system suits your property needs better, then go with that to ensure maximum safety at all times. Our helpful team are available to discuss all the options with you and go over the pros and cons of each device.
Whether you have just moved home and inherited a burglar alarm system, or your current device needs servicing or repairing – we can help. We have years of experience working in residential and commercial properties alike within the local area. Call us to ensure your system is meeting your security needs adequately. No matter how big or small a job is we're here to help you make sure it gets done properly and efficiently.
Commercial intruder alarms in Canterbury
Intruder alarms are critical for your business premises or commercial property. Book a site survey with us and we'll make sure that your systems do more than just detect a break-in and notify you, but we can also upgrade them to meet include CCTV, door entry systems or electric gates. And if something breaks down on an old system, don't worry! Our technicians will take care of the repairs and maintenance. Get in touch with our team to find out more on the services we offer our commercial clients.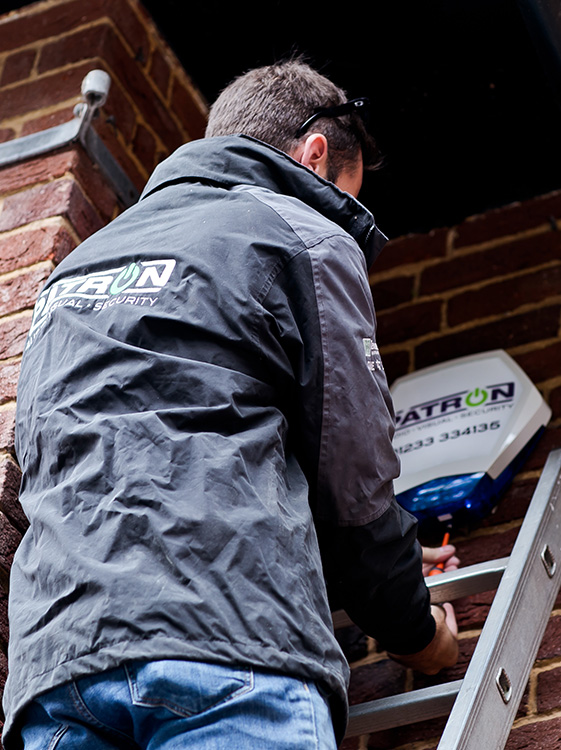 Get your intruder alarm quote
Contact Patron – fill in our form and a member of our team will contact you within 24
working hours to discuss intruder alarms in more detail.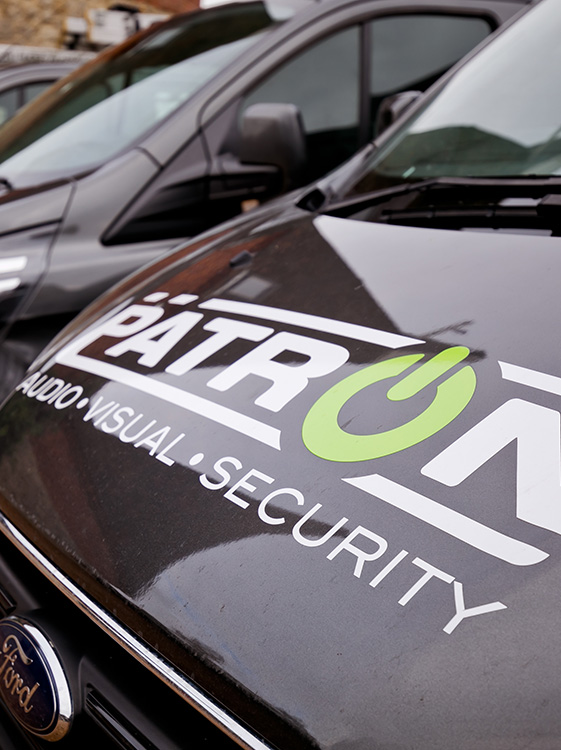 Why choose us for your intruder alarms
Don't let your property or business be unprotected. With our SSAIB approved security systems, you'll never have to worry about intruders again! We know that every home is different and we offer a range of customised services for everyone – including live demonstrations from some of the products in store which are designed exclusively with YOUR needs in mind. Get expert advice tailored specifically just for YOU at one of our on-site visits or book an appointment during normal working hours when someone will can come out to see you where it's convenient for you so they can answer any questions quickly and easily.
Finding a good security company can be tricky when your home or business in need of security. We are here for you and can help. As certified experts, we know exactly how to implement the right solution that is both functional and affordable!
Where in Kent have we installed intruder alarms
Contact Patron
If you want expert intruder alarm installation and maintenance, contact Patron.
We'll be happy to answer your questions and set up a free initial meeting.
Call 01233 334135 or email enquiries@patronltd.co.uk.